When it comes to renting vs. buying wedding dresses, is it more with it to cut costs or save memories?
If you're the kind of bride who has been dreaming of picking her wedding dress since she was a little girl, you're probably over the moon about searching for your gown now that you're engaged.
Many brides consider picking out their wedding dress to be one of the most important aspects of the wedding process.
And it's certainly an important outfit, maybe one of the most singular outfits you'll ever wear.
However, many brides tend to get stuck on one specific decision: is it more worth it to rent or buy your wedding dress?
Well, there are several details to consider and many of them involve your personal budgeting and your travel plans.
Though, this does not have to become a very stressful decision.
When you're planning a wedding, you already have a lot on your plate!
You might be having some doubts as to whether or not you should keep your wedding dress.
What if you want to wear it again?
But what if it takes up too much space in your closet?
But what if you want to keep this memory to pass on to a daughter or granddaughter?
If this sounds like you, you're in the right place.
Keep reading for all the pros and cons of renting vs. buying wedding dresses.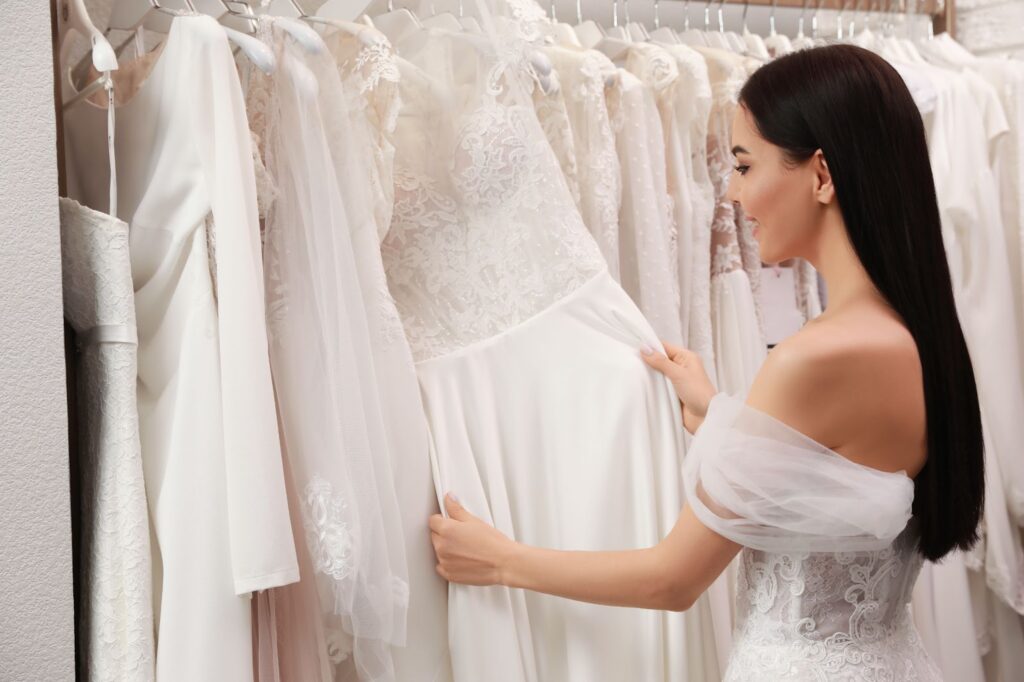 Renting vs. Buying Wedding Dresses: Renting Pros
It's not all about the money…
But it's mostly about the money.
You're Saving Money
This is the biggest pro of renting vs. buying wedding dresses.
You may or may not have heard this already, but planning a wedding may cost some money. And this certainly includes your wedding dress.
Maybe you don't want to keep your dress.
Maybe you want to link your dress to just the memory of your wedding.
Or maybe you just don't have anywhere in your closet to store the dress.
If you don't see yourself wearing your dress or caring about it beyond your wedding, it might be worth it to just rent the dress for one day and cut your costs significantly.
Instead, that money can go to accessories or hiring a professional to do your hair and makeup, inviting more guests, or even a few more nights away on your honeymoon.
In short, if you prioritize other wedding-related expenses more than your wedding dress, renting is a no-brainer.
Perfect for a Destination Wedding
A destination wedding can be an exciting and memorable event for both you and your guest.
You get to do some traveling and soak up somewhere new. Not to mention, it's your wedding weekend.
However, if you've traveled before, you can probably attest that navigating airports or train stations can sometimes be a pretty nerve-wracking experience.
And traveling with a wedding dress can be especially stressful since you have to worry about potential damages and keeping the dress intact throughout the trip.
Not to mention, in the worst case scenario, it could even get lost.
Frankly, losing your wedding dress just days before the event sounds like a less-than ideal experience. Is it really worth the risk of traveling with your paid-for gown?
If you're having a destination wedding, look into renting a dress once you've already arrived, or finding a boutique near your destination.
Again, not only are you saving considerable amounts of money, but you're missing out on the stresses that come with traveling with a dress.
Another bonus of this is now you aren't limited to wedding dresses just in your hometown!
Plus, since all your loved ones will already be at your selected destination for your wedding, you can have many more people participate in the dress-selection process if you think that would be a fun bonding activity for you and your wedding party.

Renting vs. Buying Wedding Dresses: Renting Cons
Renting a wedding dress isn't all sunshine and rainbows.
Frankly, renting a wedding dress also comes with risks.
Keep reading to weigh out your options.
Limited Options
Are you the kind of bride who has a detailed spreadsheet about exactly what you want in your wedding dress, right down to the buttons?
If this sounds like you, good on you for standing your ground and knowing what you want.
But frankly, it doesn't sound like renting a wedding dress is the right option for you.
Unfortunately, when it comes to renting vs. buying wedding dresses, you can't be picky if you're choosing to rent.
You aren't going to find every style or designer that you want, and the dress that you want may not even be available on the date that you need it.
You also may not be able to try on your dress ahead of time and be stuck with a gown or a look you're not totally in love with for your wedding day.
You may risk the dress not fitting the way you'd like, and you'd rather not be stressing about this days before your wedding.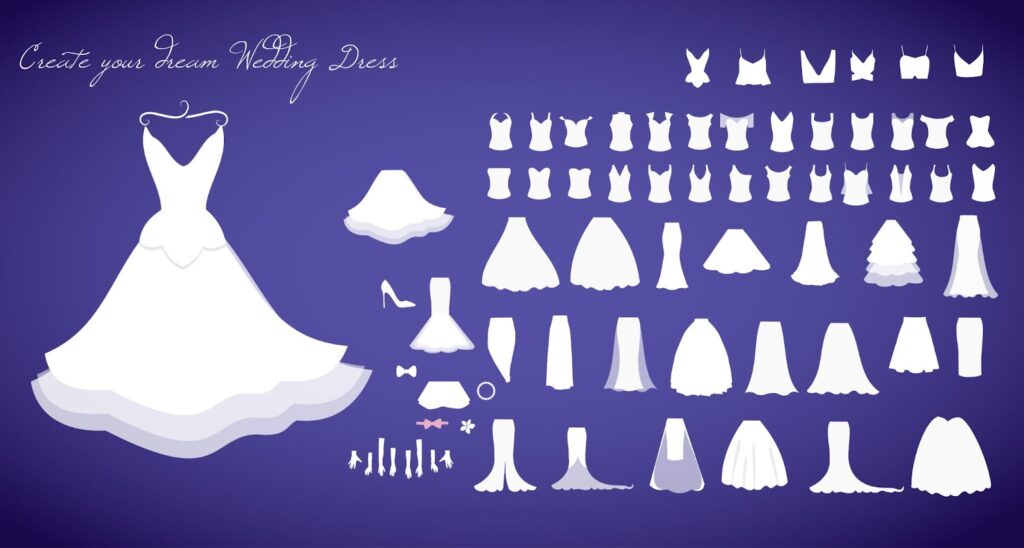 Need help figuring out your wedding budget?
We know that all weddings are unique and so are wedding budgets. Let us share a customized cost estimate based on YOUR preferences in catering, decor style, season and more.
You're Responsible for Damages
Some of us don't have the grace of a ballerina or the coordination of a heart surgeon.
And that's OK, we just have to account for it by being a little more careful.
Life happens to all of us, and at your wedding you or someone else may spill a little wine or drop some wedding cake on your dress.
However, if you're renting vs. buying wedding dresses, this just adds onto the cost of the rent.
And if you're renting your dress to cut on the costs, this might defeat the purpose.
Since the dress isn't ultimately yours to keep, you then have to be extra careful.
So, if you know you're a bit accident-prone and you'll be preoccupied your entire wedding with keeping your gown spotless, maybe look into buying your dress.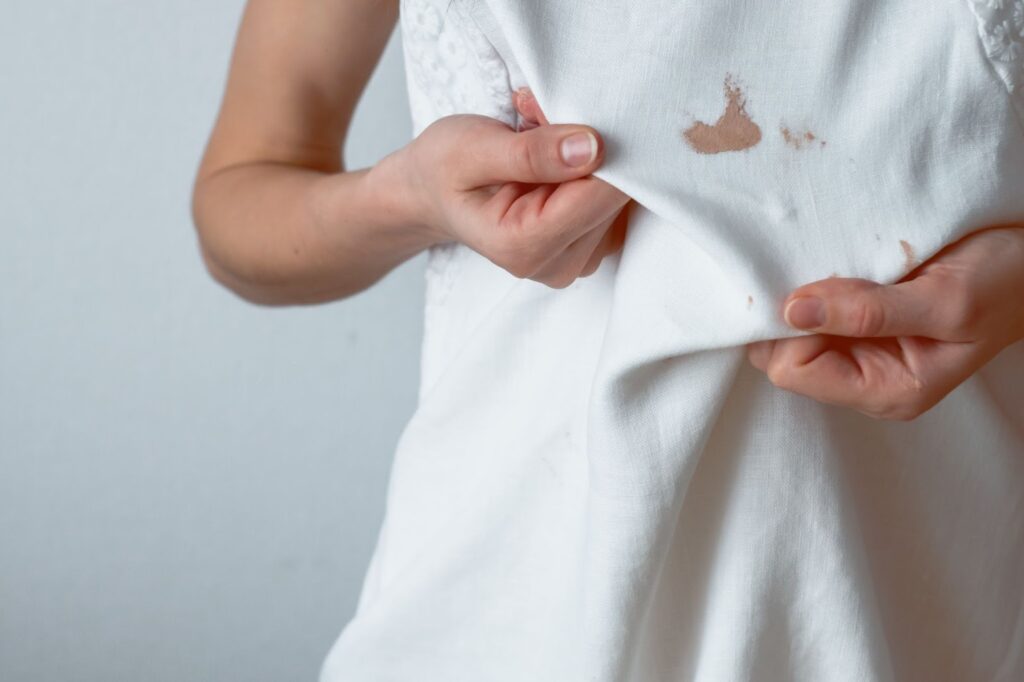 Renting vs. Buying Wedding Dresses: Buying Pros
Now that we've looked at the pros and cons of renting a wedding dress, let's now look at the pros and cons of buying a wedding dress.
Do you feel like you're ready to take the plunge?
Sentimental Value
This is likely the biggest pro of buying your wedding dress.
Are you the kind of person who still has your baby blankets or the socks you wore when you were little?
If so, that's completely valid.
Clothing can be a special way of retaining precious memories.
If you are a very sentimental person and already have dreams of passing your dress down to your daughter and granddaughter, then it's worth it to keep your dress.
Preserving and keeping your dress can be a wonderful way to preserve the memory of your wedding.
And as for keeping your dress, you can surely find a beautiful and tasteful way to display it somewhere in your home.
You can even find creative ways to upcycle and repurpose your dress!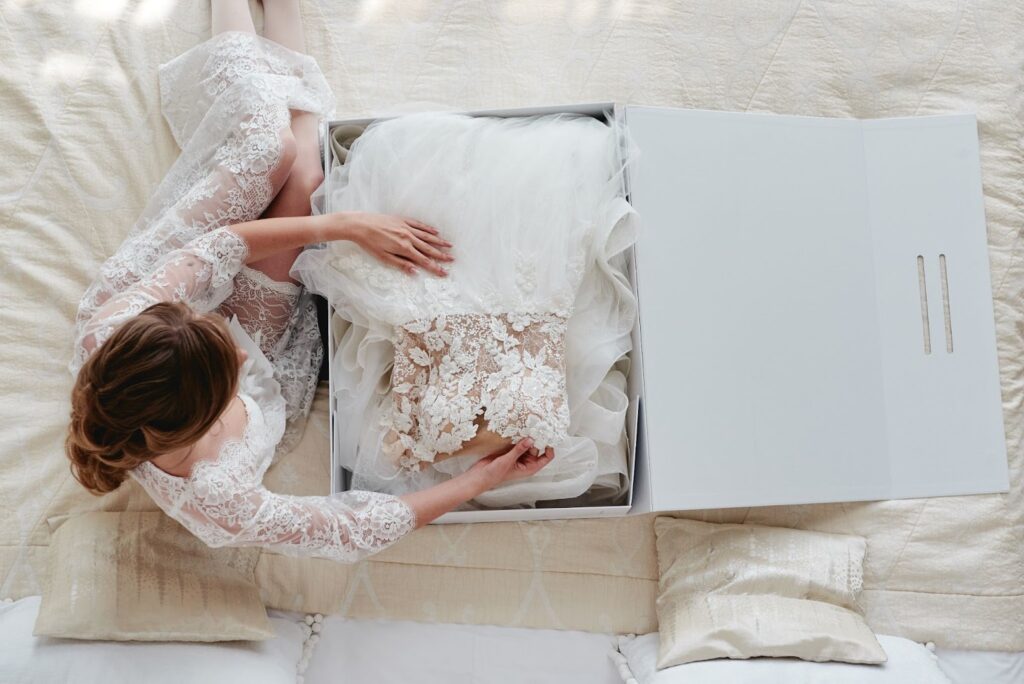 Creative Freedom
Your wedding, your rules.
And if you have a certain vision for what you want to look like, then don't compromise!
Since you're owning the dress, you get to have your money's worth.
For those brides with a bit of a creative spark, this means you even get to play designer.
If you have a bigger budget, you get to see all the styles and designers that you'd like, and even customize your gown however you need.
You also aren't limited to off-the-rack.
If you have a unique vision, it's worth it to look into a custom made gown.
You'd be in full control over your one-of-a-kind wedding dress, for your one-of-a-kind wedding look.
You might end up being a trendsetter.

Renting vs. Buying Wedding Dresses: Buying Cons
While there is certainly more to it than just the price, the price is the main con.
You probably knew that already but here's why that's the case.
Wedding Gowns Can Get Pricey
As you likely already imagined, buying your own wedding dress is a much bigger financial commitment than simply renting one for the occasion.
So be prepared to budget your dress into your wedding spendings and to understand what you're really paying for.
Unfortunately, the spendings don't end on just the down payment.
Wedding dress alterations add to your expenses, and preserving and maintaining a dress afterwards costs money too.
In other words, a wedding dress is a long-term expense for possibly only one use.
Not every bride wants to commit to these spendings, and that's OK too.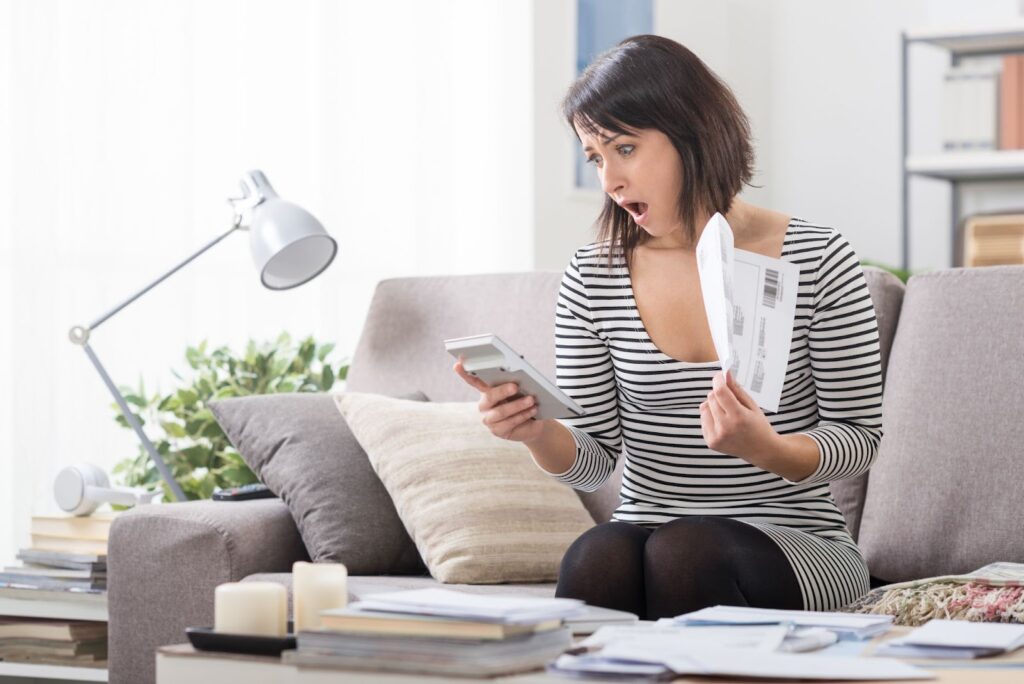 Don't Stress About Over It Too Much 🙂
At the end of the day, these are just our suggestions.
While we hope you take them into account, we understand that whether you rent or buy your wedding dress is your decision.
Weddings are certainly a financial commitment, but ultimately, you need to feel comfortable with the money you're spending and decide what's worth it for you.
If your dress is a priority, then you can go ahead and buy.
But if it's not, just rent for the night!
Your dress may be important, but that comes down to personal preferences and priorities.
But when it comes to planning the rest of your wedding, consulting the professionals is always a good way to go!