affordable modern winery wedding venue | Geyserville, CA
Surrounded by breathtaking coastal mountain vistas and vineyard covered hills, a grey stone terrace overlooks the estate vineyard "La Promessa", dedicated to the founders family and their rich tradition of wine making and celebration.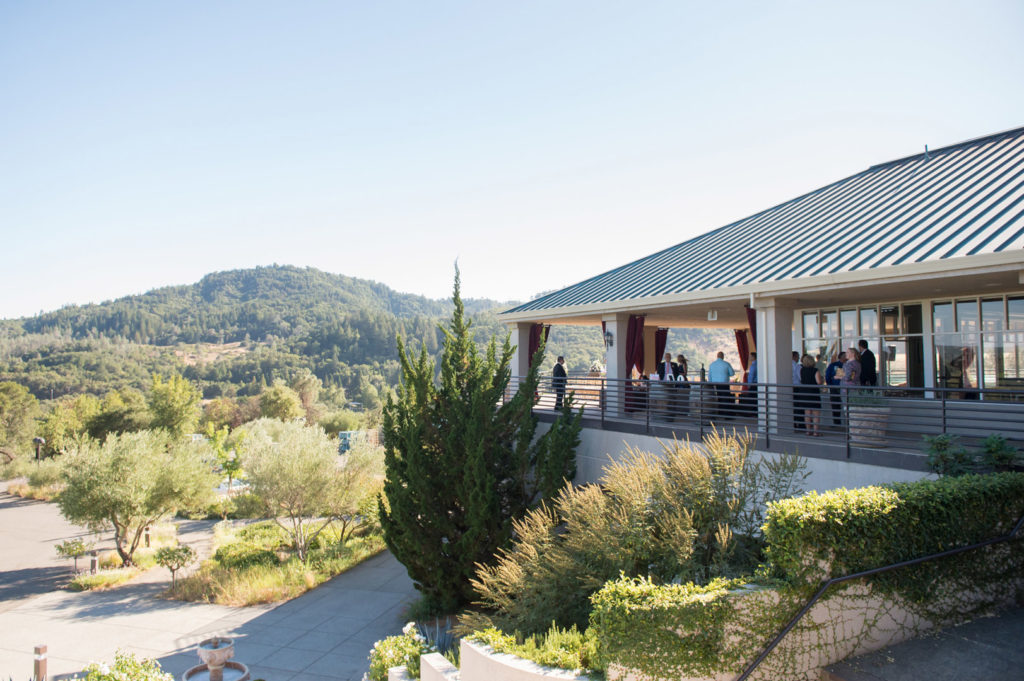 Sweeping valley views
If you're looking for a modern wedding, look no further. Set amid a flowering hillside of trellised vines, this property offers magical views, distinguished hospitality and award-winning wines. You and your guests can dance the night away under the stars with the soft glow of built-in market lights and ample lounge furniture.
In addition to our Milestone Venues, we are now featuring Milestone PLUS+ where we can help you find the perfect venue anywhere in Wine Country.
Tell us exactly what you are looking for and we will reach out with suggestions. 
Romantic reception
A farm to table dining experience begins with more vineyard views at the golden hour, followed by dancing under the market lights and backlit wall structures that create a beautiful glow for your celebration. Ample lounge furniture awaits for guests needing to rest their feet.
Up to 150 guests
2 wedding party staging areas
Use of on-site commercial kitchen
Outdoor market lighting on patio
60″ Round tables for up to 100
Fruitwood folding chairs included for up to 100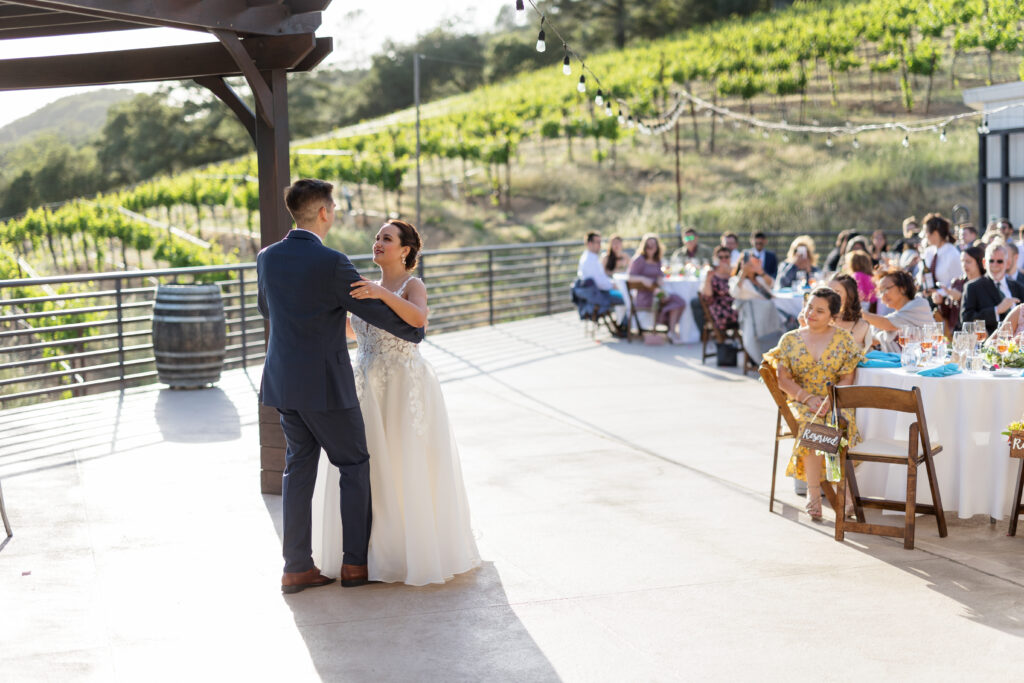 Looking for more details?
Get your Free venue booklet
Download our free venue booklet today and get access to information about our entire network of venues!
"This spot is a dream and reasonably priced."
- Adrienne T.
Jul, 2022
Need help figuring out your wedding budget?
We know that all weddings are unique and so are wedding budgets. Let us share a customized cost estimate based on YOUR preferences in catering, decor style, season and more.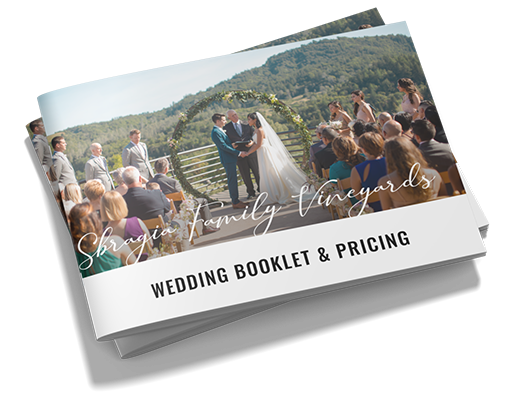 discover more in your free venue booklet