When you're overwhelmed with planning your wedding it may be easy to forget what to include in wedding invitations. Lucky for you, we've got the ultimate guide to get you started and get mailing!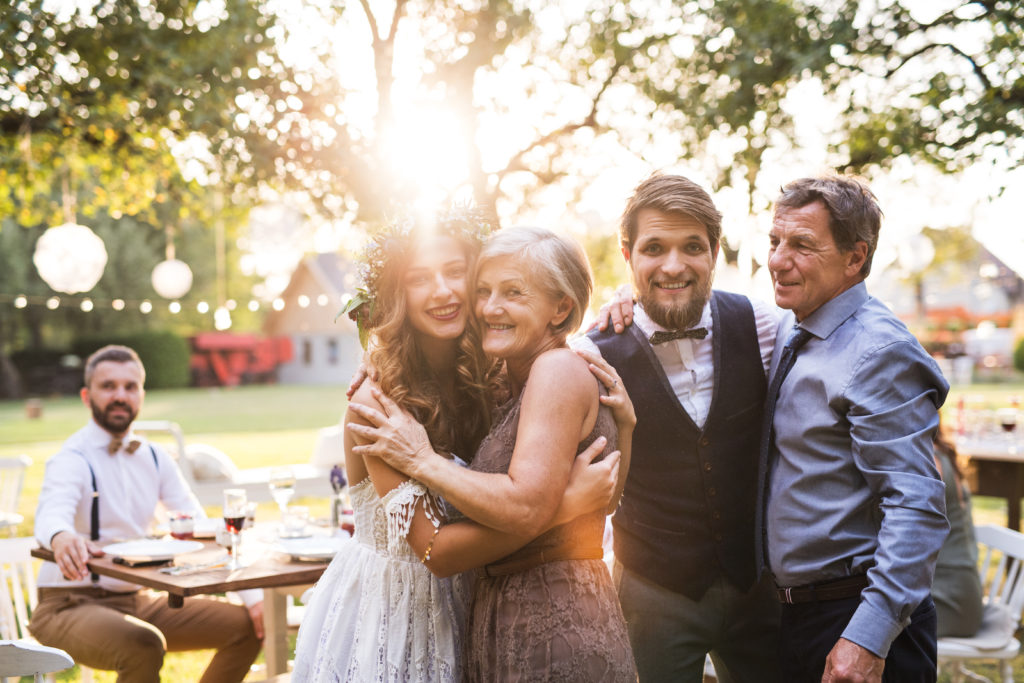 Traditionally, whoever is paying for the wedding will be considered the "host". This used to mean typically the bride's parents but in the 21st century it's possible many people contributed to paying for your big day. You can choose whatever works best for you. Their names should be followed by "Request the Pleasure of Your Company," "Invite You to Celebrate the Marriage of," or "Request the Honor of Your Presence". If you really aren't sure who to make the host you can always use "___ Family", ex: "The Smith & Johnson Families".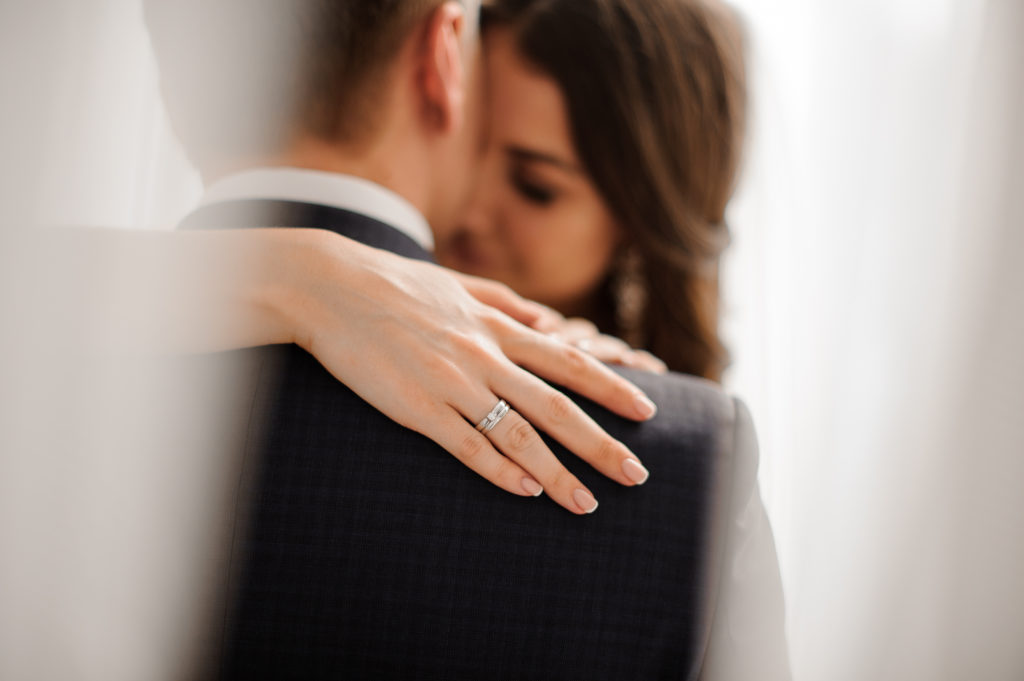 The most obvious part of what to include in wedding invitations is who is actually getting married! Traditionally the woman's name goes first, but there is really no right or wrong way. If you are an LGBTQ+ couple, you can go alphabetically or by your identified gender- but really it's all about preference! If you include your family names as the hosts, many couples select to use just their first and middle names. If you're having more of a black tie affair, you may want to state your full names but if you're having a casual ceremony then you may just select first names. Personally, I prefer to use my whole name! I feel like there are very few occasions when you get to use your full name, your wedding is important enough to use it!
Both the date and time of your ceremony as well as reception should be included in your wedding invitation. If you have family travelling from different parts of the country, or world, you may want to include the time zone so that they can plan their travel itinerary accordingly. More casual weddings use numerals while formal weddings write them out, ex: twelve o'clock in the afternoon. If you have a separate ceremony versus reception be sure to include what time both will start (and end if you have to be out of the venue by a certain time).
Need help figuring out your wedding budget?
We know that all weddings are unique and so are wedding budgets. Let us share a customized cost estimate based on YOUR preferences in catering, decor style, season and more.
Another detail of what to include in a wedding invitation is the location. This may seem like a no-brainer, but there is so much information you have to jam in this little letter that I wouldn't want you to forget it! Some couples opt for a different ceremony location than the reception, so be sure to include details for both if that's the case for you. Also be sure to include both the name of the venue as well as the literal address. Google Business isn't always up to date and sometimes it's helpful for guests to know the name so when they arrive they know they're in the right place. If you're struggling to find a venue, we've got plenty of tips!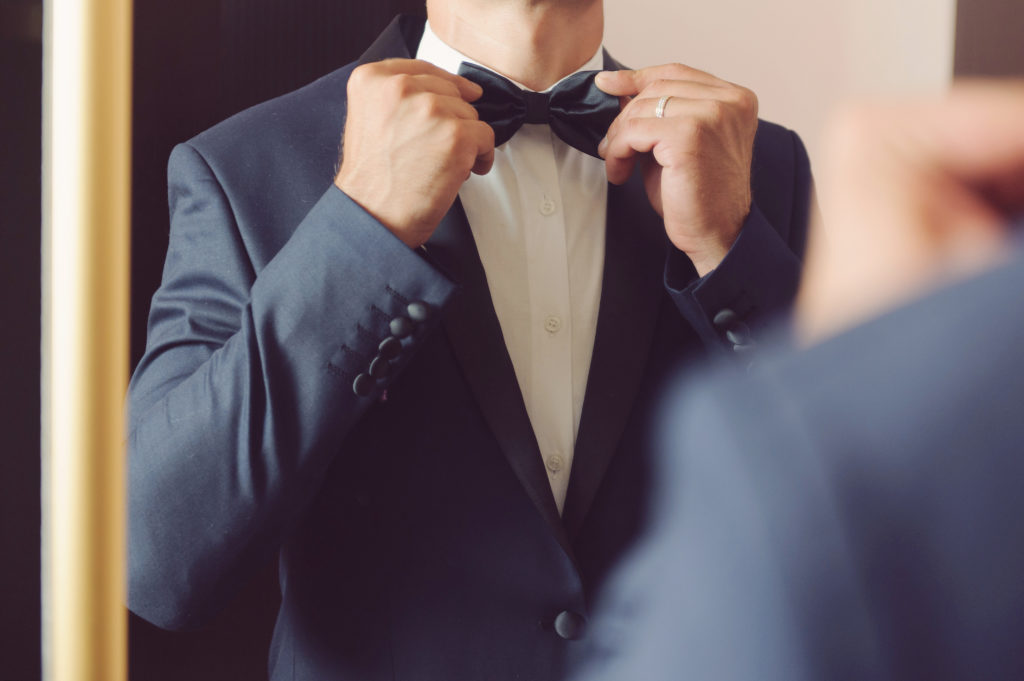 The venue you choose may decide the vibe of your wedding, but you can genuinely pick any dress code you want. Either black tie, black tie preferred, or cocktail are the top three dress codes. Black tie is most formal while cocktail is the least, so it really depends on what's in your vision.
If you have opted to make a wedding website, you can include this on an insert. Your wedding website can include information about accommodations, directions, and FAQ's. Not sure what to include in your website? Here is a guide on what to write! 
When you try to figure out what to include in your wedding invitations, you might wonder where the registry should go. If you have a wedding website, I would definitely recommend linking it in there. If you want to make it more obvious about where you're registered (as you should- you deserve some gifts) you can also put this on an insert which goes in the wedding invitation. If you're not sure where to register, check out this list.
Your guests are going to need a way to RSVP back to you. Whether they can make it or not, you'll want a definite "yes" or "no" either way to ensure you have enough space at your wedding to accommodate guests. Be sure to give a "respond by" date as well! You can include an option to RSVP online but you might want to consider those in your family who don't really know how to use technology very well. For this reason, I'll always advise paper RSVP's as an option. I also think they're prettier! Still not sure? Debate the pros and cons of paper vs. online RSVPs.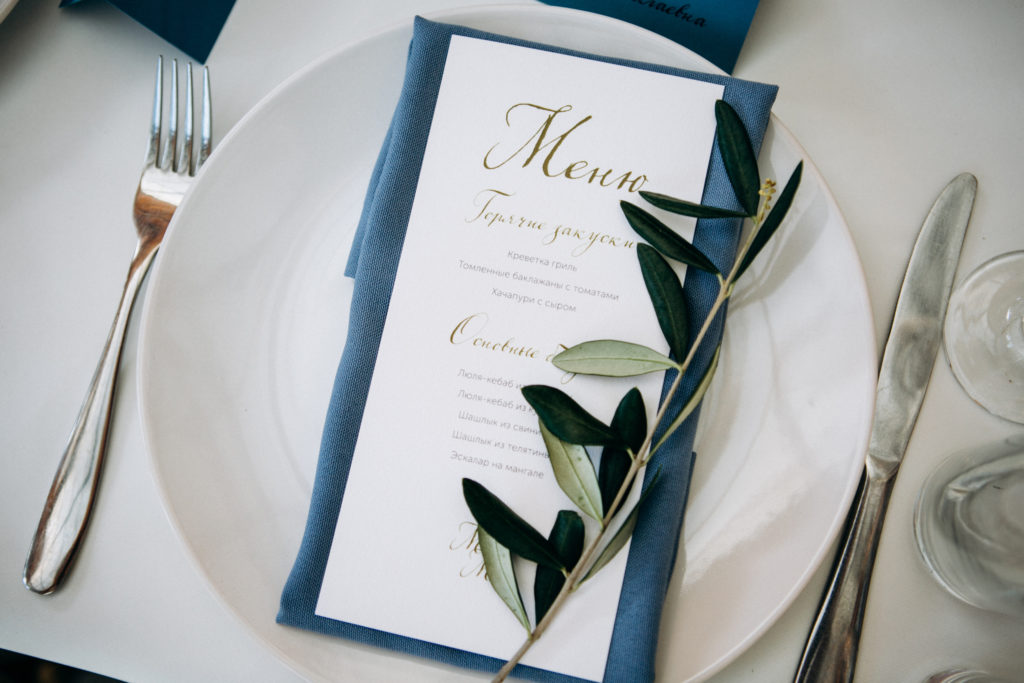 If you're serving a full meal at your wedding, you will want to state how it will be served. If guests are being served dinner by wait staff- be sure to have your guests respond with what dinner choice they would like on their RSVP. If it's buffet style, state that there will be a variety of options served on a buffet. If you're having a cocktail hour in between the ceremony and reception and serving hors d'oeuvres, put that in your invite as well! If you're looking for cocktail inspo, we've got you covered.
I would also recommend putting allergies or dietary restrictions on your invitation. I would hate to have a guest who has an allergic reaction or has no food available for them to eat. You never know- better safe than sorry!
There might be some details you are wondering how to include in wedding invitations. If you have a venue that's difficult to locate you may include a little hand drawn map, especially if there are multiple buildings on site. You may want to include information about parking, bathrooms, or handicap access. You could also include wedding weekend activities in the area! Something I wish couples would include is the terrain- if you're getting married in a field or I have to walk up a mountain, I may have not picked to wear stilettos.
Additionally, you may want to include information about COVID-19 guidelines. Some venues may have their own restrictions but you may also have your own preferences for the safety of your family members. If masks or vaccinations are required, state so explicitly so that your guests are aware off the bat. Even if they're not- maybe include it to avoid guests bombarding you with questions!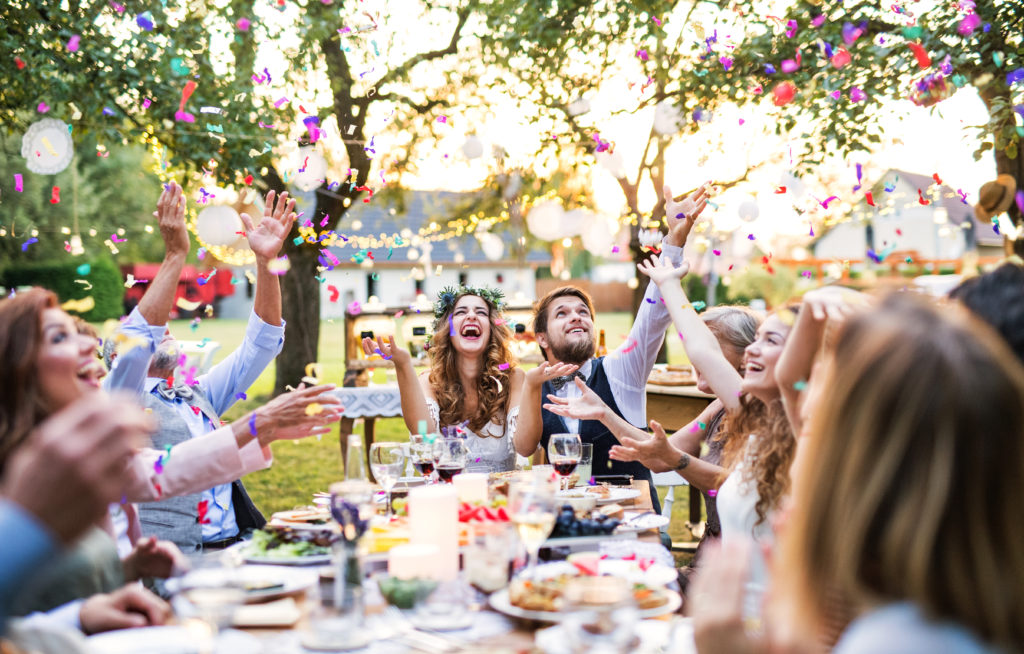 This may be the most important yet difficult part of what to include in wedding invitations. If you're inviting guests with a spouse or long term partner, it is polite to use both of their names. Your guest could be offended if you didn't invite their partner by name. If your guest does not have a serious relationship or is single, permitting you allow them a "plus one", you can write "and Guest". For example: Mr. John Johnson and Guest. If you don't allow plus ones, leave it with just their name.
This right here is what you want to pay attention to. If you are inviting their family (aka with children), you will want to write "Mr. & Mrs. John Johnson and Family" or "Mr. Johnson and Family" if divorced. If you don't want children at your wedding- explicitly state this somewhere in the invitation! No judgement from me, it's your big day and you should be able to dictate who can come. Just be sure you set the record straight right away.
Be sure to collect addresses for the envelopes in the months leading up to sending your wedding invitations out! You can go through Christmas cards or reach out directly to guests to get their information up and ready to go.
If you're giving an option for mailed RSVP cards, be sure that your return address is correct. You can choose to send these directly to you or your wedding planner (if you have one).
Like I said before, if you have mailed RSVP cards be sure you have everything your guests could need. Include extra postage so they just have to slip it back in a mailbox and you can get your headcount quicker!