Whether you're looking for a traditional beverage bar, a food bar, or dessert bar- we've got 21 wedding bar ideas to choose from. We're ready to give you all the inspiration you need for your 2022 wedding and we're just as excited as you. At Milestone, we do not allow DIY bars- but if you are not having a wedding with us we hope you feel inspired by these ideas! Let's jump right in!
Wedding Bar Ideas-Beverages
At Milestone Events Group, some of our wedding venues have specific alcohol policies. We also work with our own caterers who have menus you can choose from to select beverages for your event. One of our caterers, Park Avenue Catering, has a Fermentation Bar that includes Agave Margaritas, Soju Cosmos, Pisco Sours, and many more! If you are interested in beverage options, be sure to contact us about potential menus.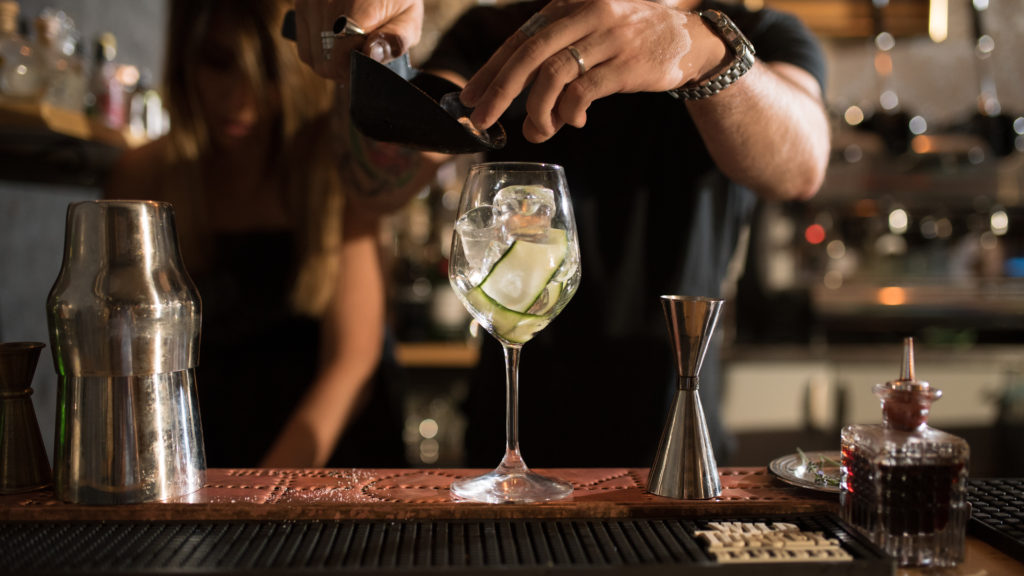 Open Bar
It should go without saying that an open bar is the supreme wedding bar idea. The last thing you want when you're travelling out of town for a wedding is to spend a ton of money on food and alcohol. To surprise your guests, have an open bar with custom cocktails! The last wedding I went to had cocktails inspired by their pets, but you could also do the college you went to, drinks themed after special dates in your life, or family traditions.
Champagne Bar 
To toast the bride and groom, you may want to consider having a champagne bar complete with different types of champagne and fun glasses. You could get less expensive champagne and plastic champagne flutes if you're on a budget or invest in higher quality champagne and glasses if you have more wiggle room.
Beer Bar 
If you or your partner are beer fanatics, try a beer bar! Depending on your budget and vibe, you could do a wall of draft beers with pint glasses. Or you could get tubs filled with ice and your favorite bottled beer and seltzers. It is possible to DIY your beer bar, including building the bar itself.
Wine Bar
If you're getting married in wine country, a wine bar seems essential. Show your guests local wines and support smaller businesses by having a variety of wines. If you're interested in planning your wedding in wine country, we've got you covered. We represent a variety of venues in Sonoma and Napa County and we've got all the reasons why you should get married in wine country.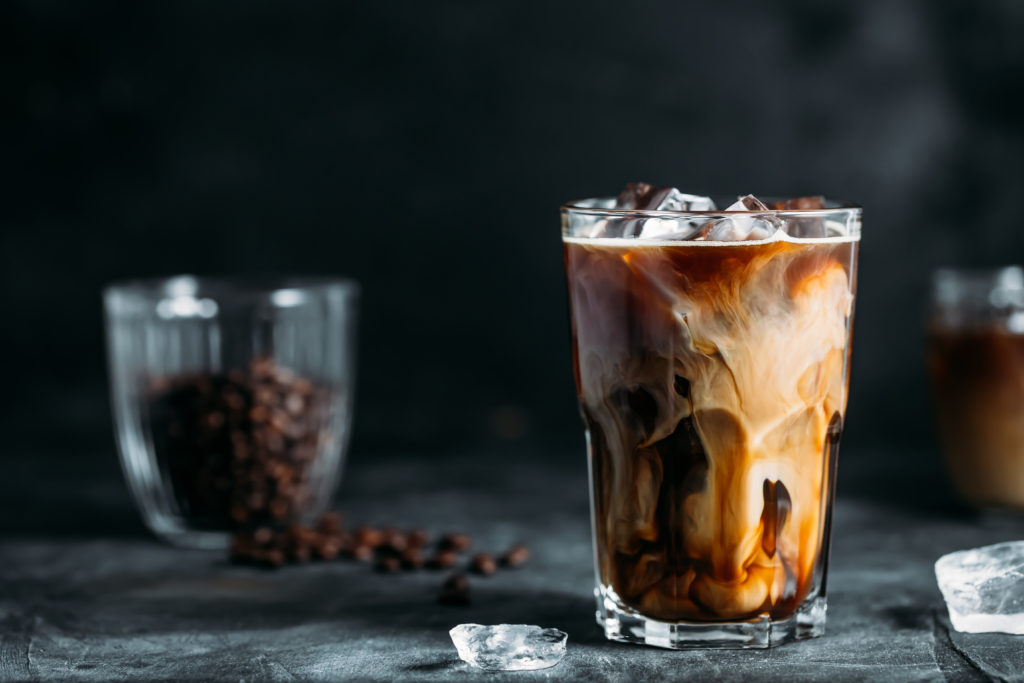 Coffee Bar 
If you're a coffee fiend, this idea is right up your alley. Mason jar cups, mismatched mugs, styrofoam cups- this wedding bar idea works for all budgets. You could go to the grocery store to pick up your own beans, sweeteners, and a variety of milk- cow, almond, oat milk. Or if your budget allows for it, go to a local coffee shop and get your supplies from them. They might even come set it up for you the day of your wedding! Here are some inspo ideas for your wedding coffee bar.
Mocktail Bar
This is a wedding bar idea that I think everyone should start thinking about. Whether it be for the kids, pregnant women, or those who practice sobriety, this is a great way to make everyone feel included in your wedding by offering them a beautiful drink too. Did you know that they make non alcoholic spirits now? Lucky for you, we have some other alternatives to hard alcohol here as well. They mimic the flavor but are zero proof so that everyone can celebrate your day regardless of whether they can drink or not!
Milkshake Bar
This could be a major hit with everyone on your big day! Milkshakes are so easy to make with ice cream, milk, and flavored syrup. If you have a major sweet tooth and having a summer wedding- this could be a huge hit with all your guests.
Wedding Bar Ideas- Food
At Milestone Events Group, we provide sample menus for our clients to choose from. Our caterers provide excellent food with quality ingredients, as well as impeccable service. Prices depend on the food selected by the bride and groom as well as the final guest count. One of our caterers, Brass Spatula, offers different stations such as a taco bar, soup bar, slider, bar, etc., that is around $80-85 per person.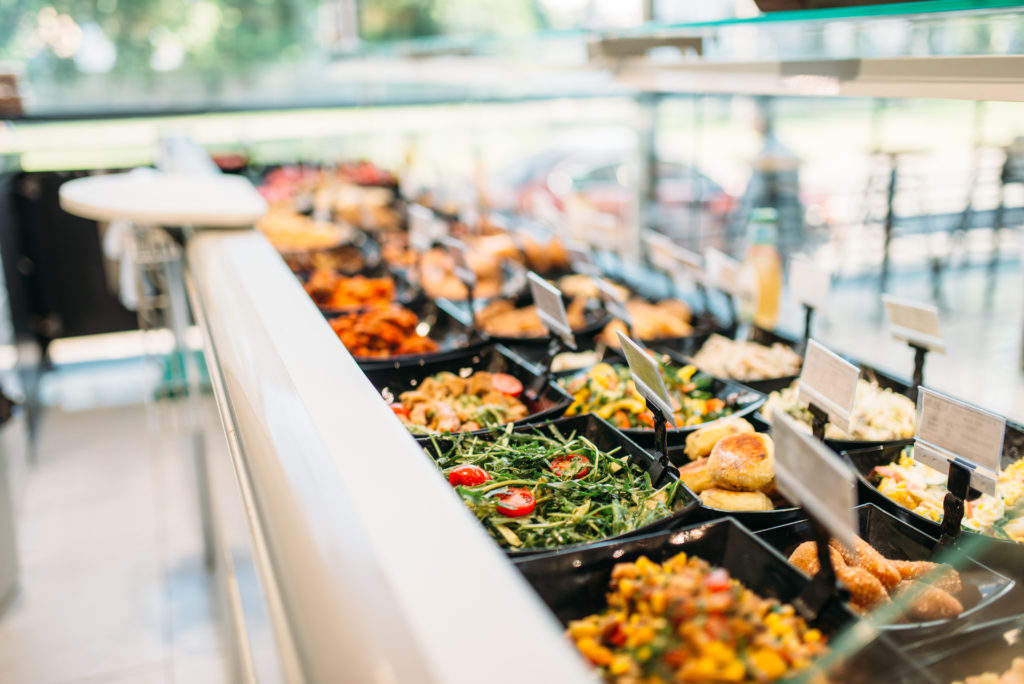 Waffle Bar 
This is potentially the cheapest but most fun idea for a food bar. Wedding bar ideas don't have to be crazy expensive to have a lasting memory for your guests. This can easily be done with waffle skillets, some mix (which can be picked up from the grocery store, and some fruit and other toppings. You could chop up strawberries, bananas, and blueberries for guests to top their waffles with. You can also buy butter, maple or chocolate syrup, and peanut butter to top them off.
Taco Bar
Tacos are one of the easiest dishes to make and since a taco bar is completely customizable, making it will mostly be chopping up toppings! Different types of salsas, guacamole, sour cream, shredded cheese, lettuce, chips, and veggies can easily be store bought if you want less of a hassle to prep for. The only thing that really needs prepped are the meat options you choose for your tacos. If your budget allows, you could pay a local Mexican restaurant to prepare this all for you. If you're lucky enough to be a great chef, you can also make this all yourself!
Pizza Bar
Pizza bars require a little bit more logistical thinking such as the amount of guests you have, how they will be cooked, etc. You or your caterer could pre-make cheese pizzas and let guests pick their toppings. Or, if your wedding venue has the space, guests could customize every detail about their pizza from sauce, cheese, and toppings. If you're really looking to incorporate pizza into your wedding, here are a few ideas.
Breakfast Bar
If you're looking for a unique wedding bar idea, a breakfast bar is definitely not something that's overdone. Waffles, pancakes, eggs, breakfast meats, fruit, toast- there are an unlimited number of options for guests to choose from. If you have a morning ceremony where guests may have missed breakfast or brunch- this is a great option for you to consider! Or if you're especially a fan of breakfast for dinner.
Salad Bar
The ever so classic salad bar never fails to disappoint. After drinking, dancing and travelling to venues- some guests (and maybe yourself) may want a light salad to ease their stomachs. There is a reason why salad bars are so popular; you can completely customize your salad and control your portion size. Toppings and dressings are endless, making this an easy but safe bet for every wedding.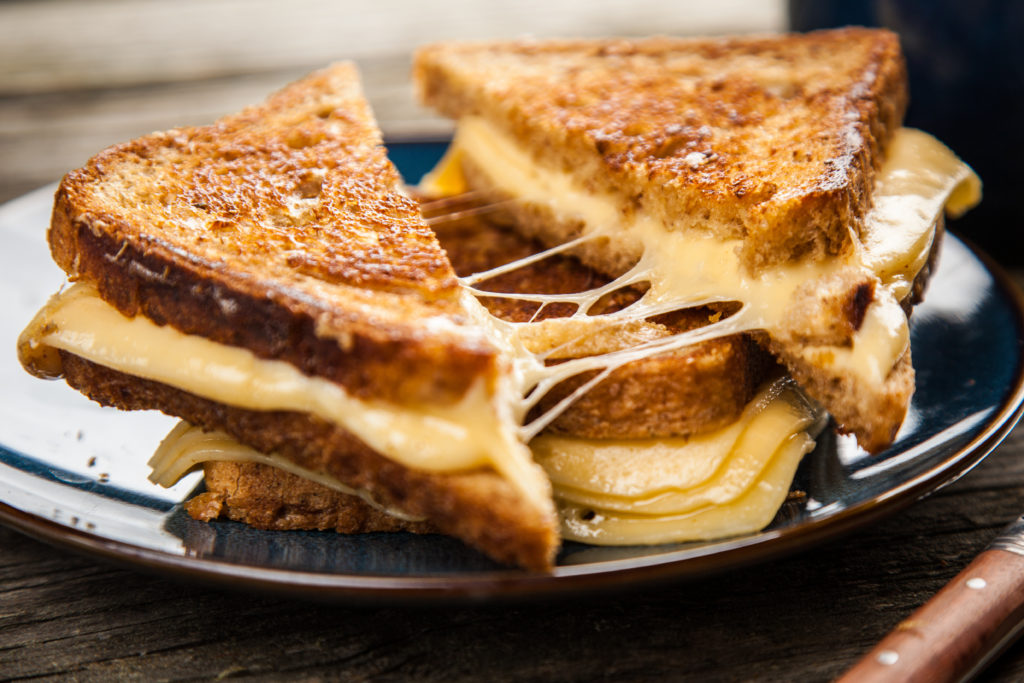 Grilled Cheese Bar
If you're looking for a quick and easy snack during cocktail hour between the ceremony and reception- grilled cheese is a cheap and easy way for guests to grab a quick bite before dinner is served. These are easy to premake so guests won't be waiting around for them to be made and can prevent the "hanger" from setting in before the reception starts. If you're looking to elevate your grilled cheese bar, look no further.
Pasta Bar
While a pasta bar might sound intimidating- it's all prep work. By pre making pasta, sauce, and any other ingredients you might want to add, all you have to worry about is keeping the food warm. Everyone loves pasta so this should be a big hit for any wedding. You can also accommodate vegan guests and gluten free allergies by offering meat-free sauce, chickpea noodles, and gluten free pasta!
Need help figuring out your wedding budget?
We know that all weddings are unique and so are wedding budgets. Let us share a customized cost estimate based on YOUR preferences in catering, decor style, season and more.
Charcuterie Bar
I recently saw online that a bridal shower was giving out charcuterie cups. I love this COVID safe idea where guests don't have to customize their own food and are just given a cup of everything. This could be a pricier option depending on what you choose to include in your charcuterie bar, but I think it's so classy and stress free!
Oyster Bar
This wedding bar idea is definitely not for everyone- but for all the seafood lovers out there then this is unique and perfect for you. Especially if you're having a seaside wedding, an oyster bar is elegant and on brand!
Wedding Bar Ideas- Desserts
For many years Milestone Events Group and the girl & the fig CATERS! have worked alongside one another, together they created the Milestone Estate Kitchen to offer clients a modern catering option at all Milestone venues at a highly competitive price. In our sample menu, we offer 3 desserts for $10 a person which include a variety of sweets such as lemon meringue tarts, chocolate sea salt tartlets, salted caramel apple pies, and many more!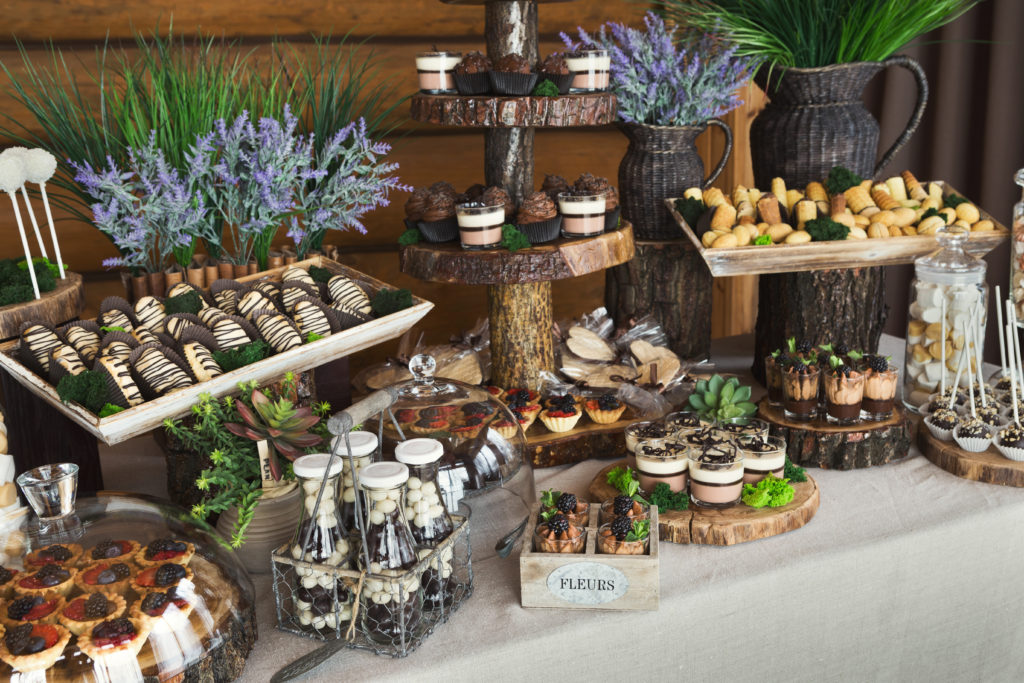 Smore Bar
If you have an outdoor wedding venue and permission to have a firepit (or maybe they already have one) this is super easy and a fun way to end the night with your friends and family. You just need to buy some sticks, graham crackers, chocolate, and marshmallows and you'll have lifelong memories of your entire family making dessert together. Here are 20 s'more ideas for your big day.
Candy Bar
Probably the easiest wedding bar idea to do is a candy bar. Just your favorite candies and some bowls and you're good to go! You can make signs for the groom's favorites versus the bride's. These are probably one of the more common bars you've seen, and for good reason. They're easy, cheap, cute, and give your guests something to snack on throughout the night. And worst comes to worst, you have to take some leftover candy home!
Cookie Bar
If you're from Pennsylvania, a cookie table may be commonplace at weddings for you. They call it the "Pittsburgh Cookie Table" but no matter where you are having your wedding- you can't possibly go wrong with cookies. This is one of these rare chances when you can ask family members to contribute to your wedding and they can bring cookies for everyone! Some families have huge attachments to special cookie recipes- especially ones for the holidays. I'm sure your family members would love nothing more than to make your family cookies for your special day. You could even ask that everyone who makes cookies for the table brings the recipe printed out so that you can start a cookbook for your new family. Make sure everything is properly labeled for allergies and get ready for your new combined family to learn each other's traditions!
Donut Bar
Couples recently have started having mini cakes for themselves while guests eat something else. If you're interested in keeping your cake small, a donut bar could be right for you. Whether a local bakery caters them or you get them from a chain store, you really can't go wrong. They store well for a couple of days and are easy to serve to guests without making a huge mess. Also a great takeaway for the next morning!
Ice Cream Bar
Lastly, we have the classic ice cream bar. Another easy idea for you to do on your own while making the most of your budget, you can easily pick everything up at your local grocery store. In my area, we also have local ice cream spots that sell giant tubs of ice cream if you really want to support small & local businesses! From the ice cream to toppings, it's easy to serve and reasonably priced.