We probably don't need to tell you that a lot of steps go into planning a full bar service wedding.
You could even say that you might need a drink after all that planning.
Which is why we want to talk about the logistics for serving alcohol at your wedding.
Will there be unlimited drinks?
Are you going to offer a cash bar?
It's just our opinion, but we think it's worth investing in and treating your guests to an open bar.
Here is the ultimate guide for offering a winery full bar at your wedding.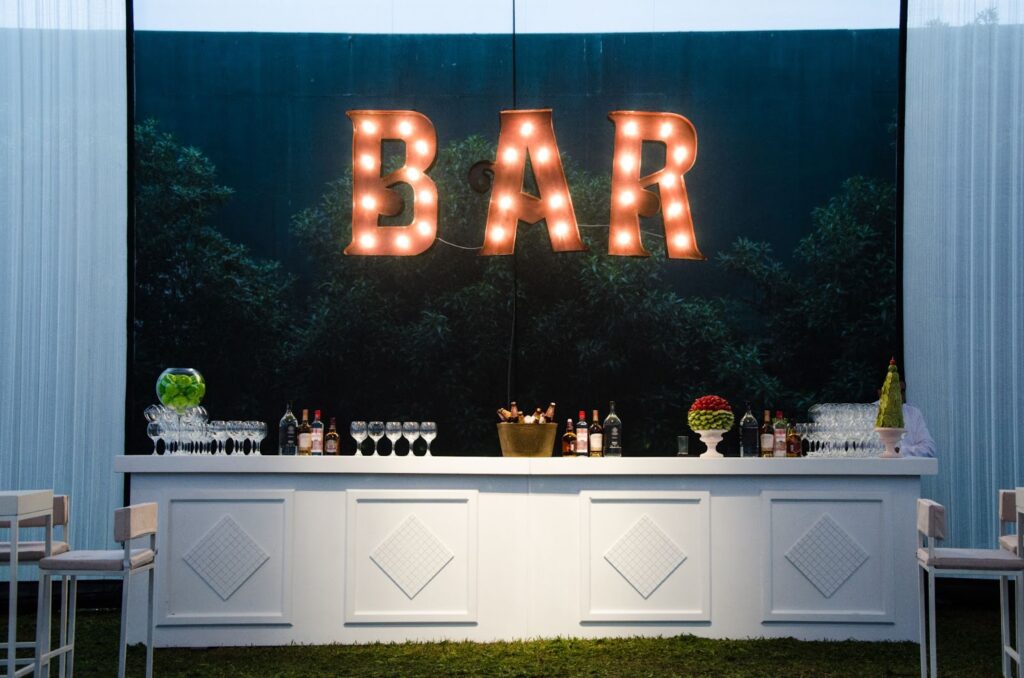 What Is a Full Bar Service Wedding?
First, it's important to totally understand what you're getting yourself into, and what you're paying for.
(This way, your wedding vendors know exactly what you want and it's harder for them to get you to spend money on things you don't need.)
Basically, a full bar service wedding, also known as an open bar, is when you, the host, pay your alcohol vendor a flat fee so you and your guests can consume as much alcohol as you choose without any limits.
Open bars are usually the most common type of bar option for weddings, and vendors often offer a standard and a premium option.
Of course, the premium option is more expensive per guest, but you also get more premium brands and more expensive alcohols.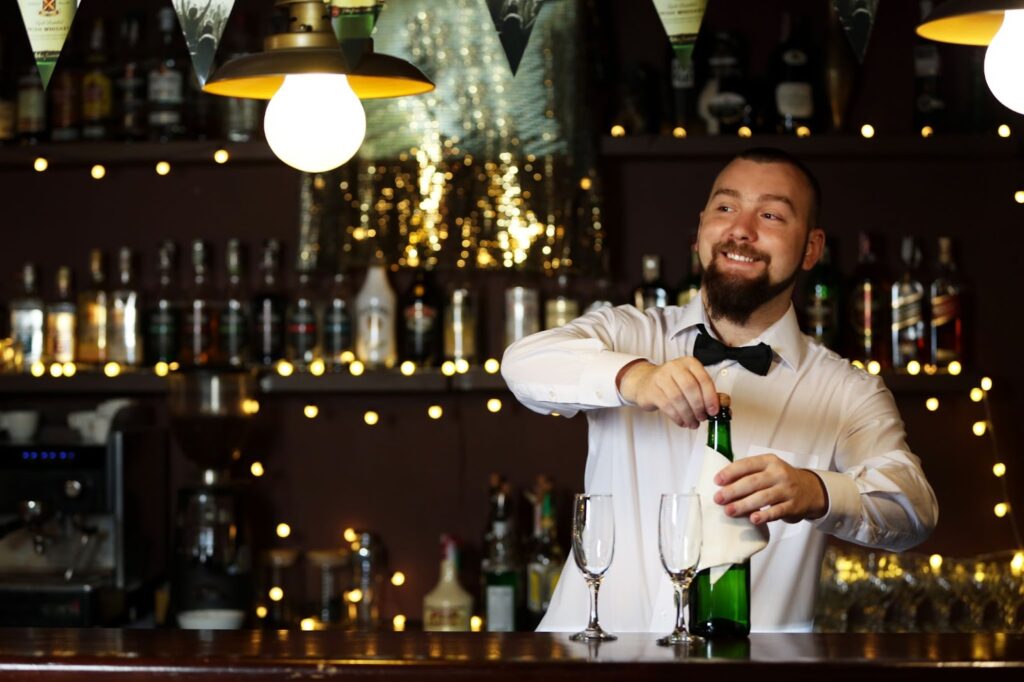 Other Types of Wedding Bar Options
Even if you're already convinced that a full bar service wedding is the right option for you, it still helps to have a grasp of the different types of wedding bars.
This way, you know what you're getting and what you're not, and there are no surprises in your wedding contracts.
Here are the other options you can have for your wedding bar.
Consumption Bar
A consumption bar is the most similar option to an open bar, however they're not exactly the same.
With a consumption bar, the host still pays.
But instead of a flat fee, the host pays based on how much alcohol the wedding guests consumed.
Consumption bars are a good idea for hosts who don't expect that many of their guests to drink, but still want to offer a premium drinking experience.
However, you never more, and the consumption bar could end up costing more than the hosts realize.
Cash Bar
If a wedding has a cash bar, that means that guests pay for their own individual drinks throughout the reception.
A cash bar is certainly less common than the other two options, but it could be the right option if the hosts are on a very strict budget.
Dry Bar
A dry bar basically means an alcohol free bar, where guests can treat themselves to alcohol-free drinks.
A dry bar can come as an open bar, a consumption bar, and a cash bar.
So technically it's not a different category for bar, but we still wanted you to know that this was an option.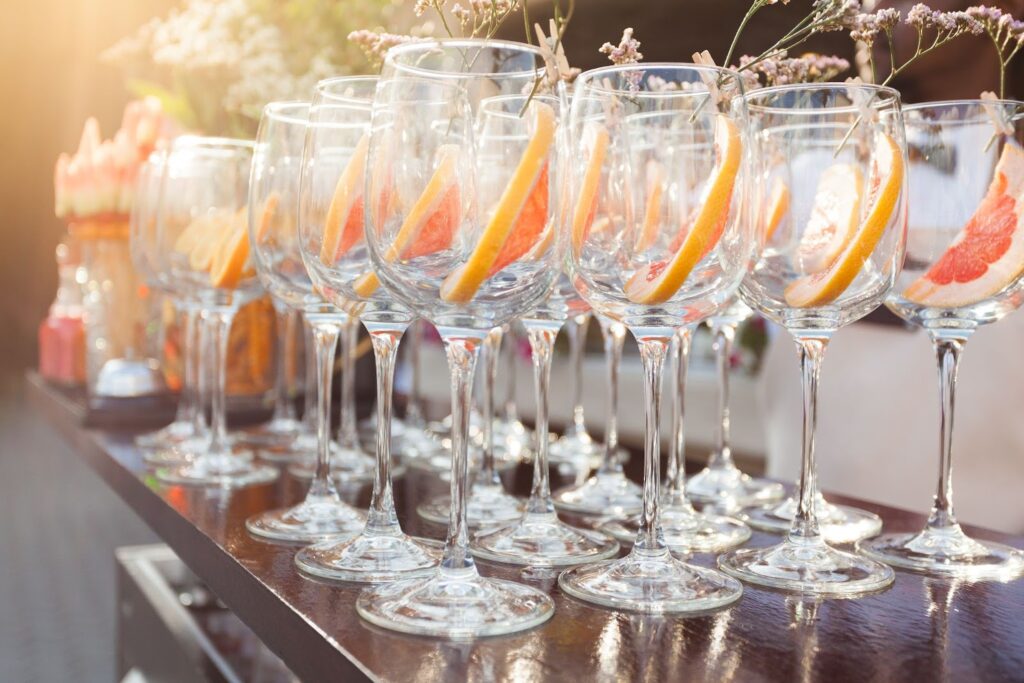 Pros
There are several pros that are good to keep in mind for motivation.
Let's go over them to remind you why you're even considering it in the first place.
It Facilitates Your Planning Process
No need to overthink when it comes to your wedding drinks!
Planning a wedding already takes a lot of time and energy, so it might be worth it to take something off of your plate.
Here, you have one vendor, and you know you have to pay one fee for the alcohol provided.
And now that you have the alcohol taken care of, you can apply more brain power to potentially more complicated decisions.
And, since you know it's a flat fee, you avoid any surprise or extra charges.
It's More Considerate For Your Guests
Your guests are also spending some time and money on your wedding, and this especially applies for destination weddings where they need to buy plane tickets and book hotels.
So, why not take that into account and be considerate hosts?
If you know your guests are making a big effort to show up, it might be nice to treat them to an expense-free reception.
The bar can be a pretty popular spot at receptions, and you don't want to look over and see an empty dance floor because all your guests are waiting in line to pay.
You have your reputation as hosts to think about, afterall.
You're Ensuring the Best Possible Party Atmosphere
Everyone knows that when drinks start to flow (and nobody's getting hurt), that can lead to a great time all around.
Having a full bar service wedding can help your guests loosen up and bring on the laughter, dancing, music and memories.
Plus, a truly gifted bartender will butter up your guests and ease them into conversation.
So let the good times roll!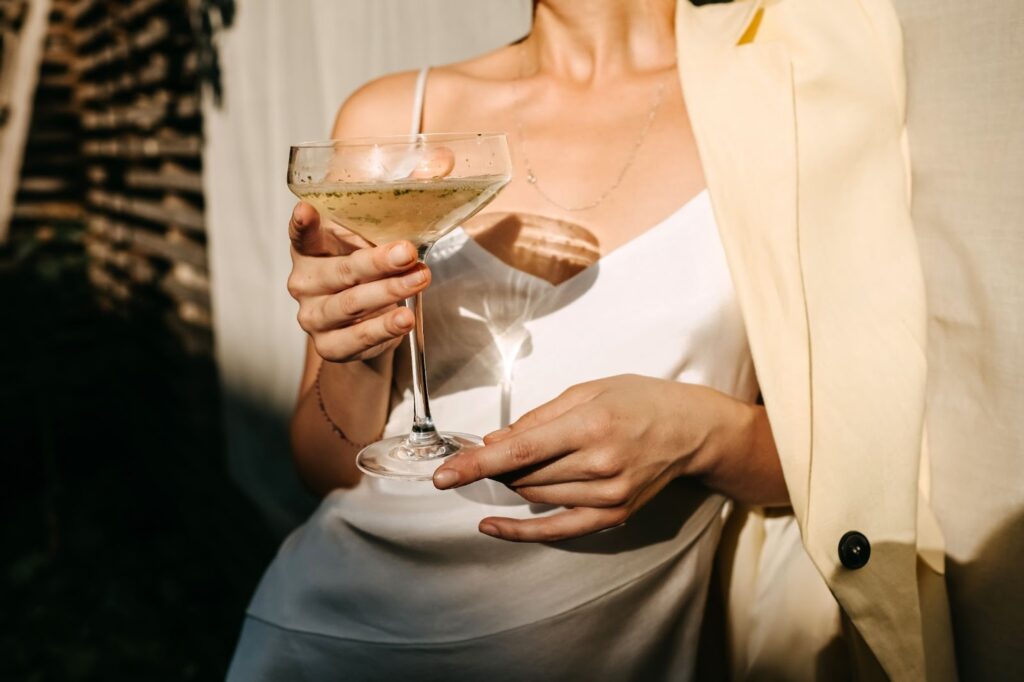 Cons
Nobody likes to think about cons, and overall, we think that the pros for a full bar service wedding are pretty convincing.
But still, every wedding, and every bar, comes with its unique challenges, and we don't want any of them to come as a shock.
So, let's go over the cons.
It's Pricey
This one probably comes as no surprise, and is likely the biggest con of something like this.
Out of all the bar options, this is certainly the most expensive one.
Sometimes, guests get way too comfortable and just go to town on the bar knowing they don't have to pay.
So you could end up paying for a lot of alcohol.
By no means, don't start off your married life going into debt.
Especially if it's over a few margaritas.
Booze Brings Complications
We're all adults who have seen things get ugly at a bar.
Unfortunately, this is a possibility when you serve people alcohol: things can get rowdy.
Maybe you know your guests and don't think they'll overindulge.
But if you don't want your wedding crowd to get too crazy, you're definitely taking a risk with a full open bar.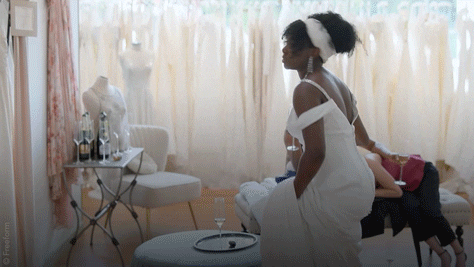 Helpful Tips
You've made it this far into the article.
Past the different bars and past the pros and cons.
And you've come to the decision that a full bar service wedding is indeed what you want.
Here on some tips for how to make sure everything goes on without a single hitch or hiccup.
Create A Budget
Like with everything else concerning your wedding, it is important to start by establishing how much money you want to end up spending?
Surely you realize some brands of alcohol cost more than others; which ones will you select for your wedding?
Assume your guests will have roughly one drink per hour, multiply your number of of-age guests with the length of your reception, and go from there.
Consider Time and Place
If you're getting married outdoors in a warmer season, consider stocking up on more refreshing drinks.
However, if you're getting married in a colder season, have more red wines and whiskeys.
Plus, people tend to drink more during the night rather than during the day.
So if you have a nighttime reception, consider investing some more money into the bar.
Read the Room
Don't buy alcohol just to have it in stock and then have no one drink it afterwards.
If you know your loved ones stick to wine and champagne, then that's what you need to buy.
But if you know your guests enjoy a cocktail or two, then by all means, go the extra mile.
What we're saying is, if you know your guests will drink the alcohol, then it's worth the expense. Otherwise, skip out.
Maybe even try offering a signature cocktail!
Remember Other Expenses
Unfortunately, you're not just paying for the alcohol.
You're also paying for ice, glasses, gratuity, and sometimes insurance.
Your caterer will probably factor these costs until the final bill, but still, don't let them come as a surprise.
Don't Forget Décor and Ambiance
If you have a larger venue and where your guests are more spread out, it might be worth it to set up two bars to reduce the lines and keep the logistics easy.
Also, you don't want a sketchy corner bar at your wedding.
Remember to decorate the bar with lights or florals to elevate both the bar and your reception.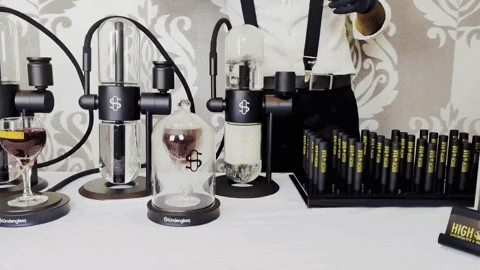 It's Always Up To You
At the end of the day, you should do whatever makes you comfortable.
But these are our suggestions to have a responsible, affordable full bar service wedding that is fun for everyone.
We are passionate here at Milestone about helping you create your day, your way.
So by all means, from selecting your alcohol to finalizing your venue, we are at your service.