Honeymoon gift ideas abound for newlyweds, from help with travel and lodging to experiences, or even items that will enhance your trip.
When the last guests and vendors have left the wedding, it's time to relax and start settling into married life. What better way to celebrate and decompress from the stress of planning a wedding than a romantic getaway?
If you're looking for honeymoon gift ideas to request from your wedding guests, you've come to the right place. Read on for 12 fantastic honeymoon gift ideas that will take your trip to the next level and create memories that last a lifetime.
If you've been invited to a wedding and you're thinking about gifts, be sure to check out these wedding gift do's and don'ts!
Airfare Assistance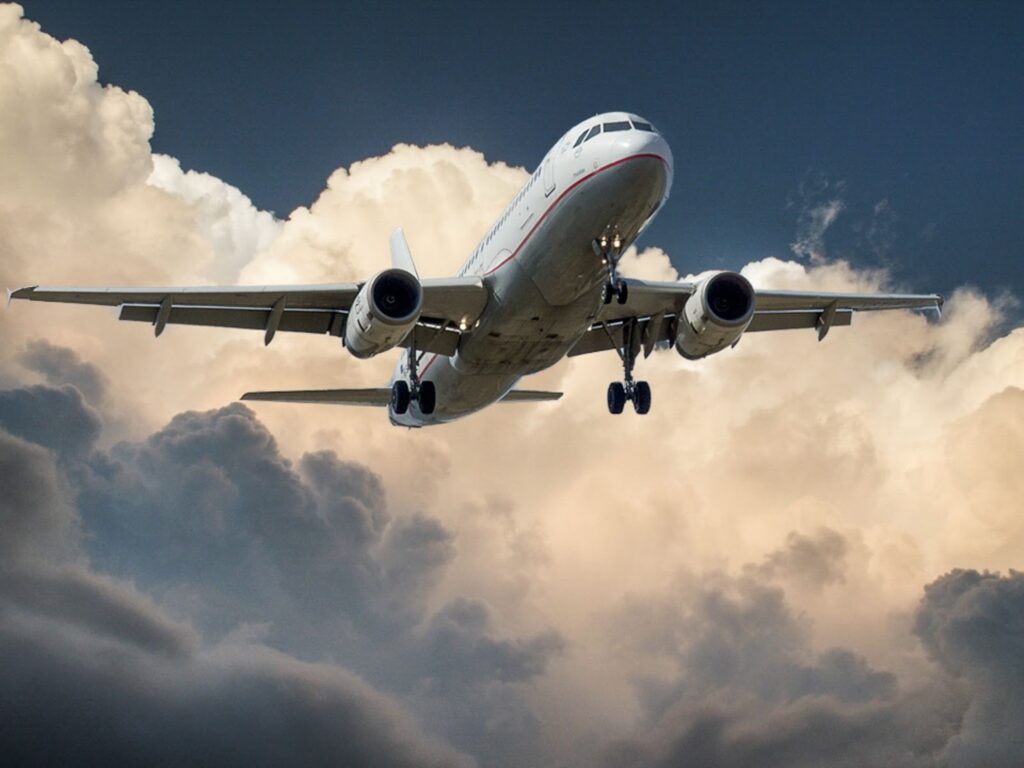 If you're planning to travel to a far-away location on your honeymoon, the cost of airfare can quickly pile up. A great gift idea for your honeymoon is help paying for your plane tickets, through either airline gift cards or a cash fund.
This is an easy gift for your guests who may have trouble choosing between different gift options! In addition, many registry sites allow you to add a fund for your honeymoon, streamlining the process.
Help with the hotel
Of course, getting to your destination is only the beginning of your trip! Whether you choose to stay in a hotel, a resort, or an AirBnB, lodging can easily become the most expensive part of a honeymoon.
Much like airfare, asking guests for gift cards or contributions to a hotel fund can help pay for your accommodations so you don't have to worry about shelling out for a place to stay.
Roll in style with new luggage
Does your old suitcase not roll like it used to? Is it starting to fray at the edges, or does the zipper get stuck? Are you looking for more space, or just something more modern-looking?
If this sounds like you, then new luggage is a great gift to request from your wedding guests – a brand new suitcase or bag can make traveling easier, and you'll look stylish too! For an extra touch, consider getting matching suitcases – and don't forget add-ons like locks and luggage tags!
Stock up on in-flight essentials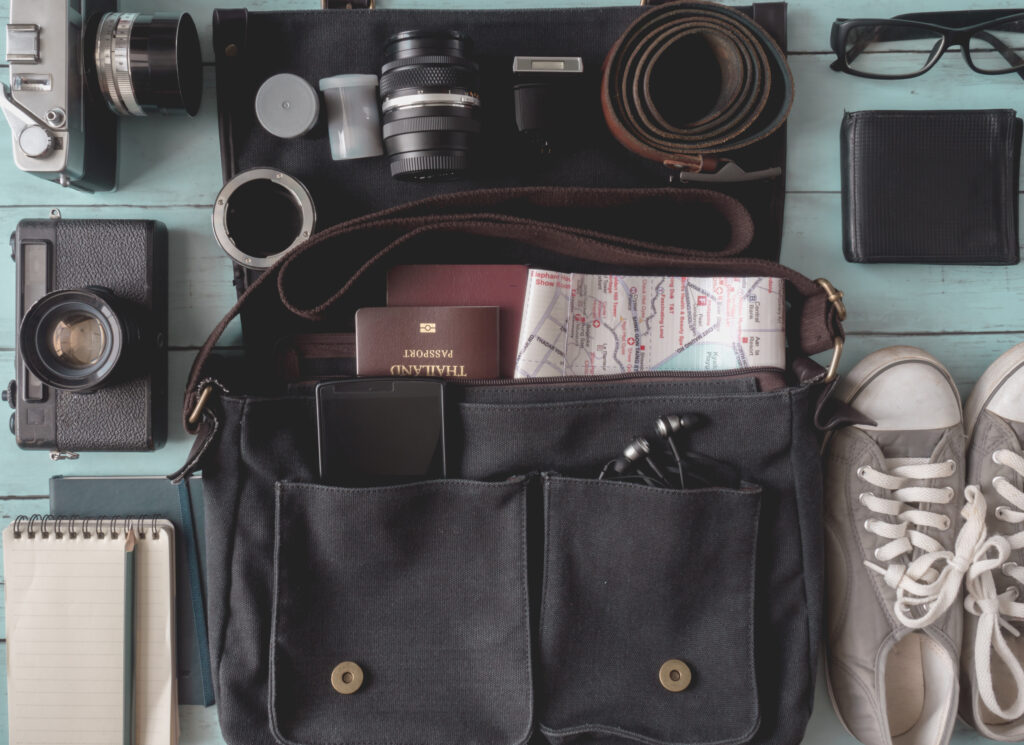 Especially if you're taking a long flight, you'll want to have everything you need to stay comfortable. If you're taking a redeye – or just want to catch some z's on the plane – a neck pillow and eye mask are must-haves. These are an affordable option to request as a gift, and there are plenty of styles to choose from.
In the event of a crying baby or loud snorer seated next to you, you'll want to be able to tune out noise as well. Play your favorite playlist, put on some white noise, or simply enjoy the silence with a good pair of noise-canceling headphones.
Stay fresh with a toiletry kit
There's no need to spend time rummaging through a disorganized bag to find your toothpaste! A specialized toiletry bag will help keep your floss, shampoo, and whatever else you need to keep fresh organized and readily available.
It doesn't stop with the bag, though! Lots of companies sell gift sets with everything you need to pamper yourself. Consider asking your wedding guests for a travel set from your favorite brand, or try something new!
If you're looking to go green, or if you can't find your favorite body wash in a travel size, you can ask your guests for reusable toiletry bottles.
Shake things up with an excursion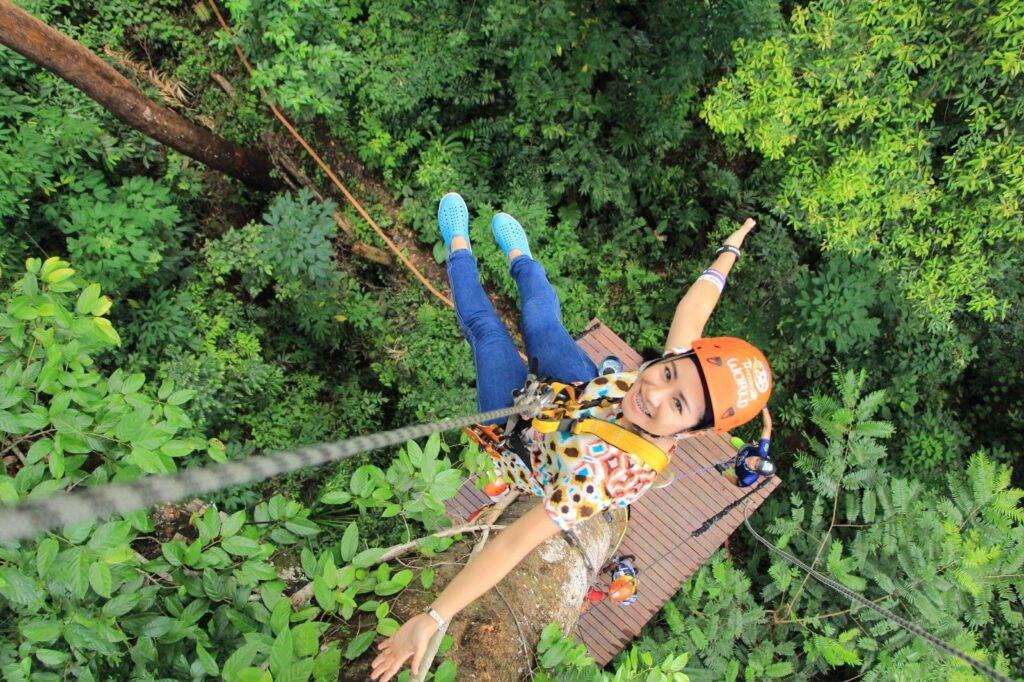 Lounging on the beach with margaritas is a great way to spend your honeymoon, but if you're looking to throw some adventure into the mix, consider asking your guests to cover an excursion or day trip!
There are plenty of options to suit your taste, like city tours, wine tastings, hikes, or more adventurous outings like ziplining and scuba diving! No matter what you choose, taking an excursion is a great way to enhance your honeymoon, making memories that will last a lifetime.
Be sure to compare prices and check customer reviews – your hotel or resort can also give you suggestions, and may even get you a better deal than booking by yourself!
Need help figuring out your wedding budget?
We know that all weddings are unique and so are wedding budgets. Let us share a customized cost estimate based on YOUR preferences in catering, decor style, season and more.
Go deeper with a travel guide
The internet is sure to have plenty of information about your destination, but it can be hard to tell which travel blogs have the best tips! Sometimes you can't beat a good old-fashioned travel guide by your side – with information from locals and travel experts, you can rest assured that you're getting the best information possible and making the most of your honeymoon!
A travel guide will do much more than just point you to the best restaurants in town –you'll learn about the history and culture, how to get around like the locals, and where to find hidden gems.
Wondering which book to request from your wedding guests? Here are 11 favorite travel guides from Book Riot.
Relax with a spa day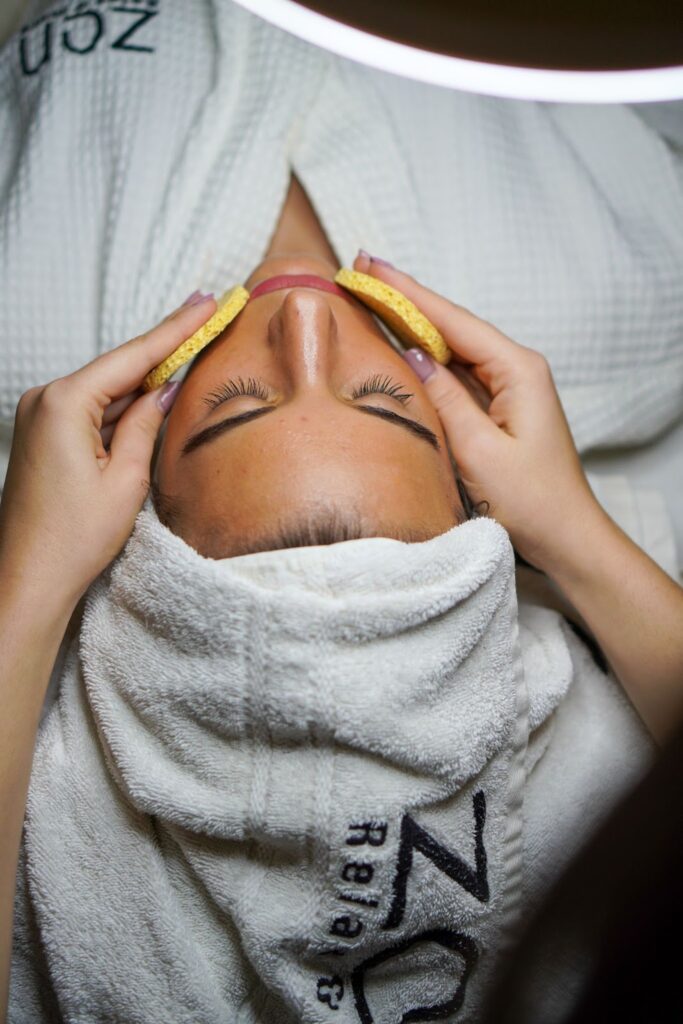 We get it – planning a wedding is STRESSFUL (by the way, if you're looking to make it less stressful, check out how a professional event planner can help). If you're looking to unwind on your honeymoon, a spa voucher is one of the best honeymoon gift ideas to request from your wedding guests.
Whether it's a facial, a mani-pedi, or a massage, hitting the spa is a great way to relax and treat yourselves. You can opt to get your spa treatment solo for some alone time, or try a couples massage to decompress together.
Match it up!
Planning to hit the pool on your honeymoon? Ask your guests for matching swimsuits so you can swim in style! Or, you can request matching bathrobes for couples' relaxation.
Matching outfits can make newlyweds feel even more connected, and they make for great photos to show friends and family too! And as a bonus, they'll serve as a reminder of the amazing times you had on your honeymoon when you wear them in the years to come.
If you're looking to differentiate a bit, consider adding monograms or another kind of customization!
Get down with dance lessons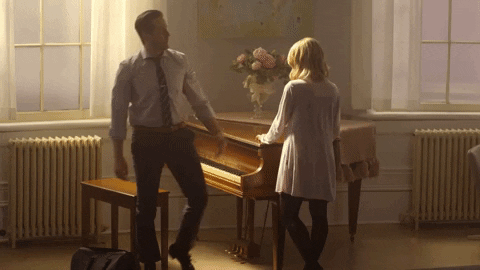 Among honeymoon gift ideas, this is certainly one of the more lively ones and it can also be a great way to meet other couples.
Forget seeing the local nightlife – live it! Whether it's salsa, ballroom, jazz, or any other style, taking dance lessons can help you stand out or blend in by dancing just like the locals. Plus, learning something new together is sure to bring you and your new spouse closer – and it's great exercise!
If you'd like to ask for dance lessons as a wedding gift, make sure to leave a few weeks between your wedding and your honeymoon so you can fit in some practice before hitting the dance floor!
Learn the language
Planning to honeymoon in Paris and want to order a croissant in perfect French at the boulangerie? You can ask your wedding guests for language classes as a gift to learn the essentials!
Just like taking dance lessons, learning a language together is a fun and interesting way to bond as a couple. And what's more, you can keep learning together after the honeymoon and use your newfound language skills well into the future!
If you prefer to learn at your own pace, you can ask for a paid subscription to a language learning app instead of classes. There are plenty of options to choose from, so check out Travel Awaits' top seven language apps for travelers and pick the one that's right for you.
Capture memories with a camera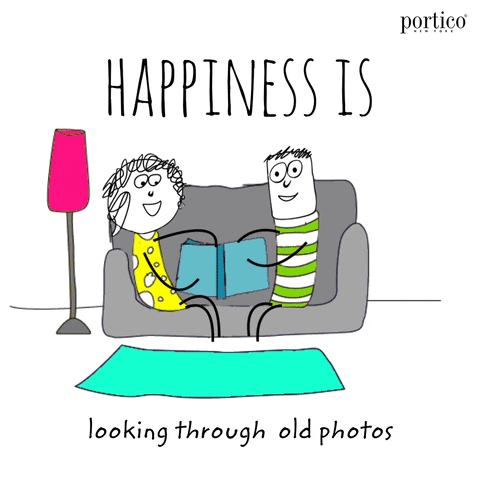 Sure, your smartphone takes pretty good pictures. But if you want to preserve the memories from your honeymoon in exquisite detail, you can ask your guests for a new camera.
If you're new to photography, you may want to opt for a simple digital camera with automatic focus for point-and-shoot picture taking. If you're an experienced photographer, or if you're looking to pick up photography as a hobby, your registry is a perfect opportunity to pick up that new DSLR that you've been eyeing. You can also go for a rugged, hands-free camera to capture your outdoor activities!
While digital cameras are by far the most popular, a good old-fashioned Polaroid can add spontaneity and leave you with physical photos you can take with you everywhere you go. A box of disposable cameras is also a great low-cost option to request from your wedding guests.