When planning a wedding, the happy couple aren't the only ones who need properly fitted clothes. The wedding party, which may include bridesmaids and/or groomsmen, must also have their outfits selected, tailored, and ready to wear by the big day. Its very important to know how soon do groomsmen need to get fitted.
Selecting clothes for your groomsmen will depend on the location and time of year – for instance, a summer wedding in California wine country might call for light-colored linen, while dark wool suits are more appropriate for a wedding in the middle of the winter.
Tailors can do wonders with menswear, and whether your groomsmen are wearing tuxedos, suits, or something more casual, making sure they get fitted well in advance of the wedding will keep them looking fresh and stylish on the day of your wedding.
If you're wondering, "how soon do groomsmen need to get fitted?" you'll find your answer, as well as some tips and tricks to improve the process, right here. Stick to the timeline below, and your groomsmen's outfits will go off without a hitch.
So – How soon do groomsmen need to get fitted?
Groomsmen should have their first fitting no less than two months before the wedding – however, to be safe it is always best to leave more time. Ideally, the process should start between two and six months prior to the big day, allowing time to select colors, styles, and materials for their outfits.
If the style you select for your groomsmen is in high demand, you should aim to leave more time between the first fitting and your wedding day. Allowing several months will ensure that the groomsmen's suits are actually available, and that your tailor is able to make necessary adjustments with time to spare.
Getting your groomsmen fitted five or six months before the wedding will also save you time and stress as you approach the date. Wedding planning can turn into a serious time crunch when you get a couple of months out, so having your groomsmen fitted well in advance will take a major task off of your plate as you prepare to celebrate your special day.
Planning your wedding on a budget? Learn how to save money on your wedding tux from Wedding Wire.
Following up – One to two months before the wedding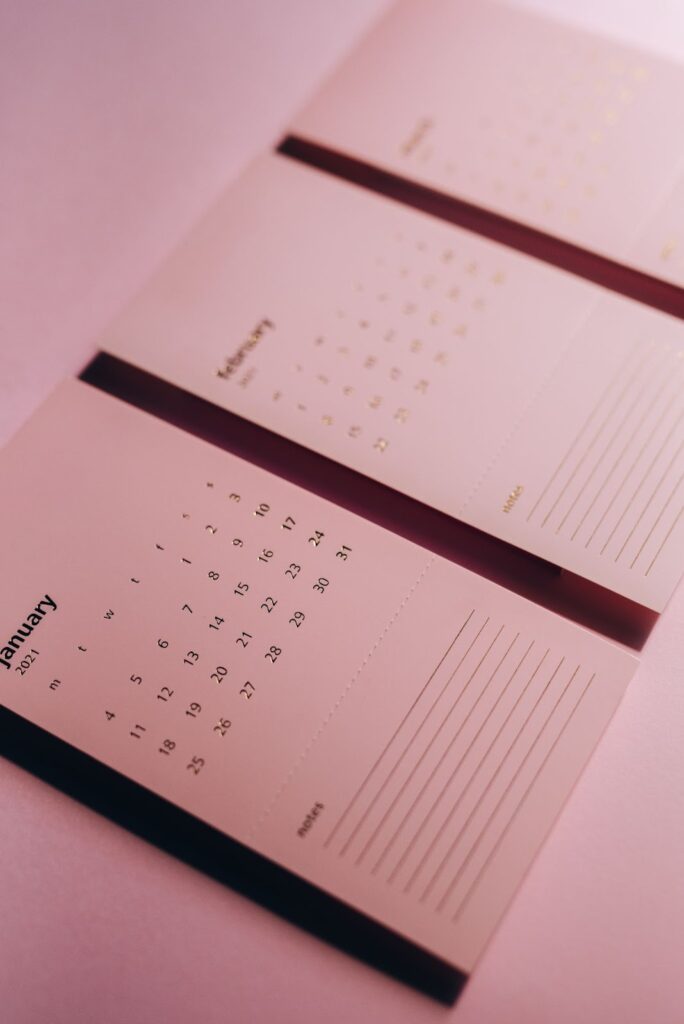 When the wedding is between a month and two months away, you should follow up with the store to ask for an update on your groomsmen's outfits. If there are any issues, they can provide you with an updated timeline – if all is well, you can set up a time for pickup.
This is also a good time to check whether your groomsmen have paid their deposits, and if anyone has had significant weight changes that may require further alterations. If so, you will want to schedule your pickup slightly earlier so that your groomsmen can get their final adjustments made.
Need help figuring out your wedding budget?
We know that all weddings are unique and so are wedding budgets. Let us share a customized cost estimate based on YOUR preferences in catering, decor style, season and more.
Time to pick up – One week to a month before the wedding
Your wedding day is approaching, RSVP's are in, and your caterer and other vendors are all selected. With a few weeks to a month before the day of your wedding, now is the perfect time for your groomsmen to pick up their suits.
Make sure to have your groomsmen try on their suits in-store when picking them up; if there are any issues with the tailoring, or if anybody has gained or lost weight, your tailor can take new measurements and make small adjustments quickly with time left before the big day.
Now, all that's left to do is hang up your tux or suit until it's time to get dressed for your wedding!
Returns – One business day after the wedding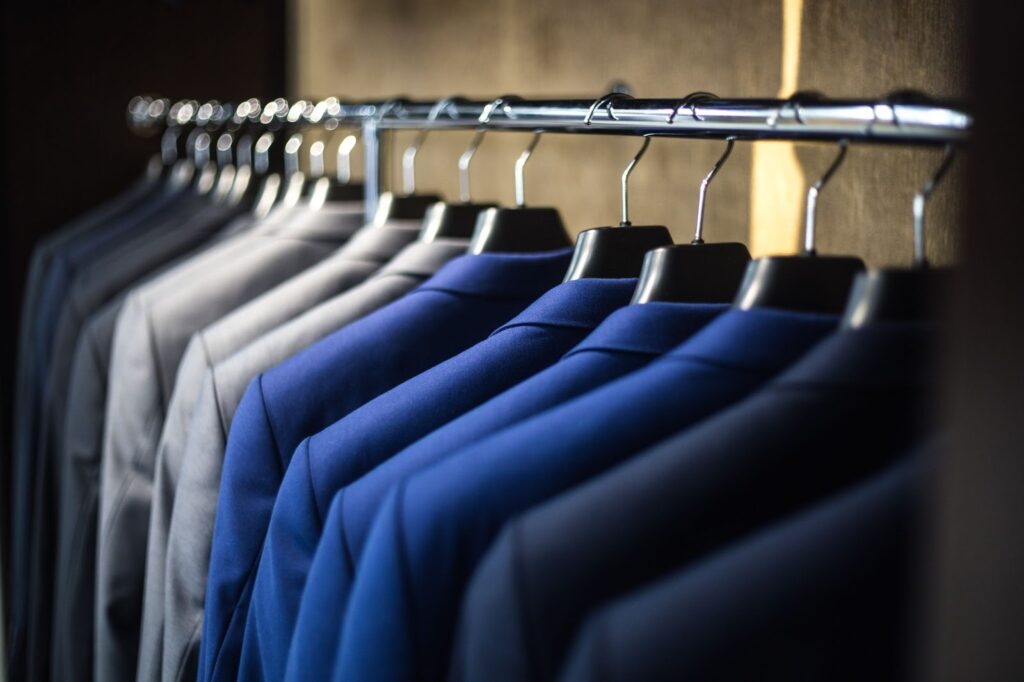 You're married now! Your guests have returned home, your venue and hotel block are empty, and there's just one thing left to do before you bask in the glow of marital bliss.
If your suits or tuxedos are rented, it's time to return them to their home. Rental stores will typically give some leeway for returns, but it's best to bring your groomsmen's outfits back the business day after your wedding (that means Monday for a weekend wedding).
Returning promptly means it is less likely that suits or tuxedos get damaged or dirty, and will take a final item off of your plate as soon as possible so you can finally relax.
If you aren't renting your tuxedo, make sure to properly store and care for it so you can cherish it forever!
Tip 1: Group fittings make the process easy – and fun!
If possible, aim to get all of your groomsmen together for a group fitting months ahead of your wedding day. This will ensure that everyone is on the same timeline, streamlining the process for both yourself and your groomsmen.
In addition to simplifying the fitting process, a group fitting can also be a great activity to get your friends and family together – think of it as a pre-bachelor party! Especially if different groomsmen come from different parts of your life, this can be an excellent opportunity to have everyone bond over sharp clothes, and even a drink or two if you like.
Tip 2: Set deadlines for your groomsmen
While a group fitting is best to keep your timeline on track, we all know that life is complicated and that it can be difficult to get everyone together at the same time. If a group fitting is not in the cards, set deadlines for your groomsmen that are earlier than the actual dates necessary for fittings.
Setting early deadlines will create a sense of urgency for your groomsmen, ensuring that everyone is fitted and able to pick up their clothes well in advance of your wedding day.
Tip 3: Inform your tailor of planned weight changes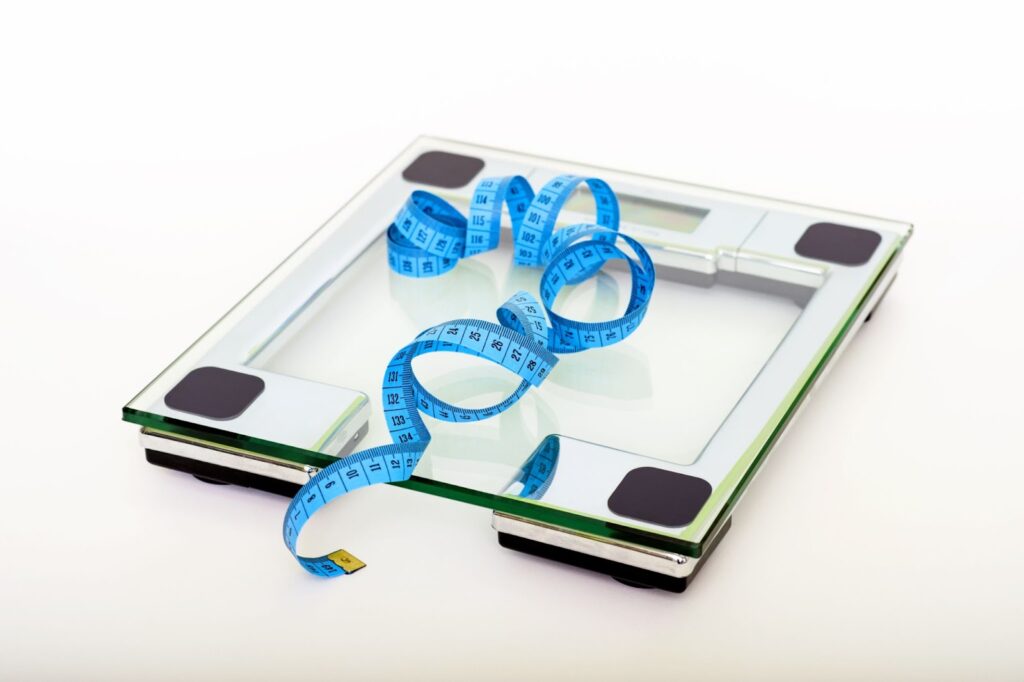 The beauty of a tailored outfit is that you can look fantastic no matter your weight. However, some grooms and their groomsmen plan to lose weight or put on muscle in the months before the big day.
If this describes you, make sure to let your tailor know what changes you plan to make when you get your first fitting.
In addition, we all know that losing or gaining weight is rarely an exact science, and your goals may wind up differently from the actual outcome. If you or your groomsmen plan to make changes in your weight in advance of the wedding, you will want to plan your pickup earlier in the process so your tailor can adjust outfits to the actual change in your bodies.
Planning to shed some pounds before the big day? Check out tips for your wedding weight loss plan.
Tip 4: Don't be afraid to ask questions!
Selecting outfits for yourself and your groomsmen can be overwhelming and confusing, especially if you are not well-versed in fashion trends. Luckily, employees at menswear stores are experts in the subject!
Don't be afraid to ask questions about fit, material, style, and color, as well as about the timeline for fitting and tailoring. Some stores may be able to get fittings done in only a few weeks; others will require several months.
If you have hired a wedding planner, they may know stores to get a good deal or the most cutting-edge fashions.