The wedding cake is undoubtedly the sweet centerpiece of any wedding reception, and how you display your wedding cake table can be just as important as how it tastes.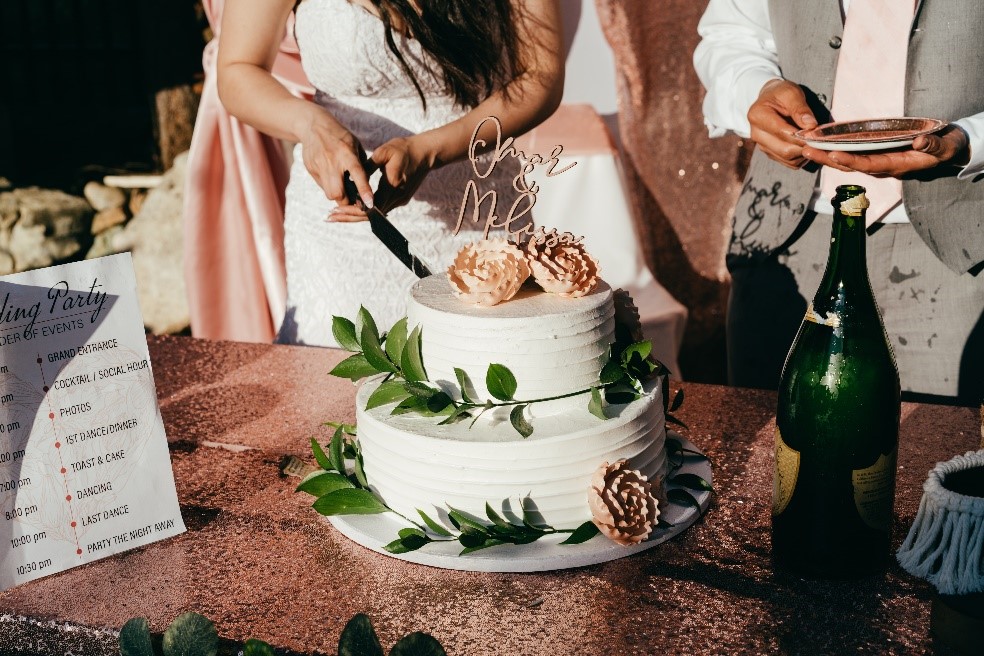 One of the most creative and exciting elements of the wedding decor is the cake table. It's the focal point where you and your guests will gather to admire, photograph, and of course, indulge in a delectable slice of cake.
To make your wedding cake table truly unforgettable, consider incorporating these 10 unique ideas that will add an extra layer of elegance, personality, and charm to your special day.
1. Accent Flowers
Flowers have always been a staple in wedding decor, and they can play a significant role in enhancing your cake table's aesthetics.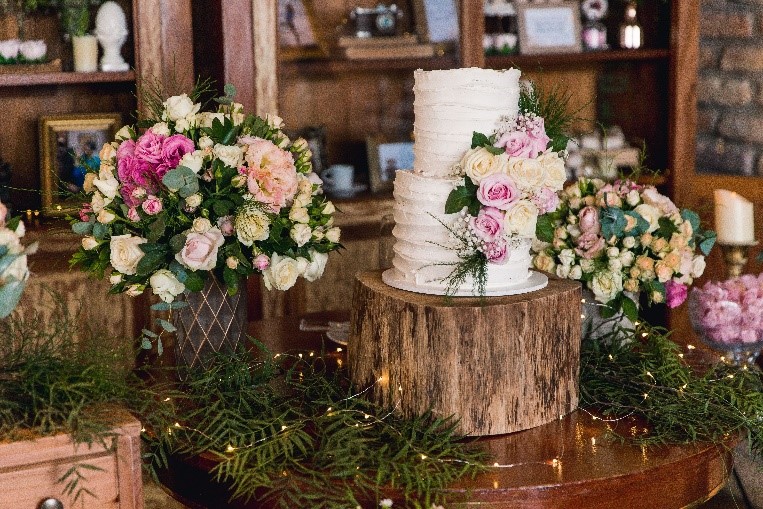 Instead of the typical floral arrangements, why not create a lush flower garland to drape along the edge of the table or encircle the cake itself? Choose blooms that match your wedding color palette and theme to tie everything together beautifully.
2. Neon Sign
Add a touch of modern chic to your wedding cake table with a neon sign.
A custom-made neon sign with your names, wedding date, or a sweet message can be a stunning backdrop for your cake. The soft, glowing light will not only highlight the cake but also create a romantic and trendy ambiance that's perfect for an evening reception.
3. Cake Pillars
Elevate your cake (literally!) by placing it on decorative cake pillars.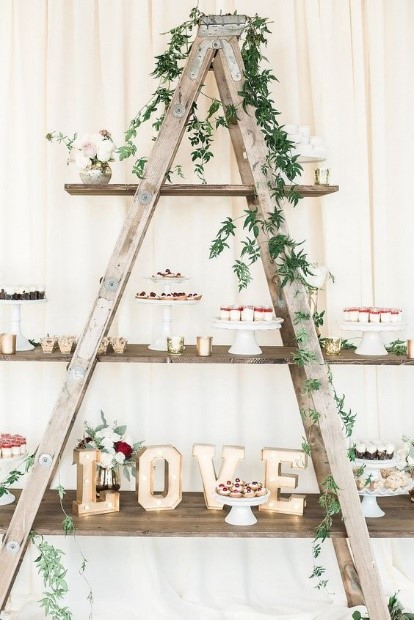 These elegant supports can be made from various materials like acrylic, crystal, or even wood, depending on your wedding style. The pillars will not only give your cake a grand appearance but also allow you to incorporate intricate design elements beneath the cake for an added visual delight.
4. Ladder 
For a rustic or bohemian-themed wedding, consider using a vintage wooden ladder as the base for your cake table.
You can drape it with lace or greenery to create a charming, eclectic look. The different rungs of the ladder can hold additional desserts or decorations, adding depth and character to your cake table.
Need help figuring out your wedding budget?
We know that all weddings are unique and so are wedding budgets. Let us share a customized cost estimate based on YOUR preferences in catering, decor style, season and more.
5. Vintage Table
If you love all things vintage, why not opt for a beautifully aged, ornate table to display your wedding cake?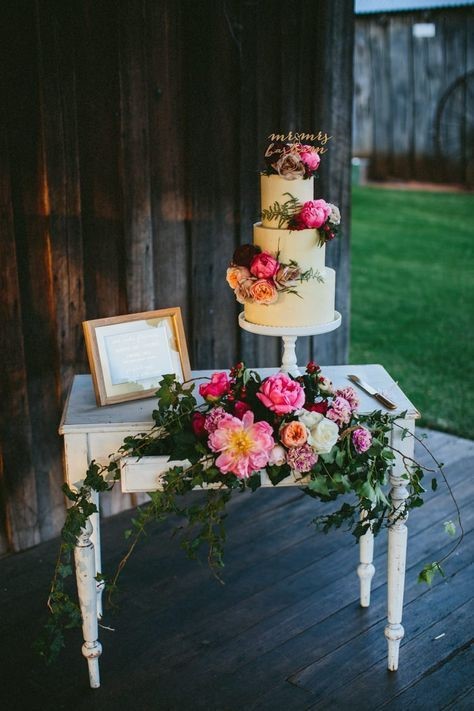 Vintage tables add a sense of history and nostalgia to your wedding decor. Pair it with antique cake stands and serving utensils for an extra touch of old-world charm.
6. Bar Cart
For a touch of glamour and sophistication, transform a bar cart into your cake table.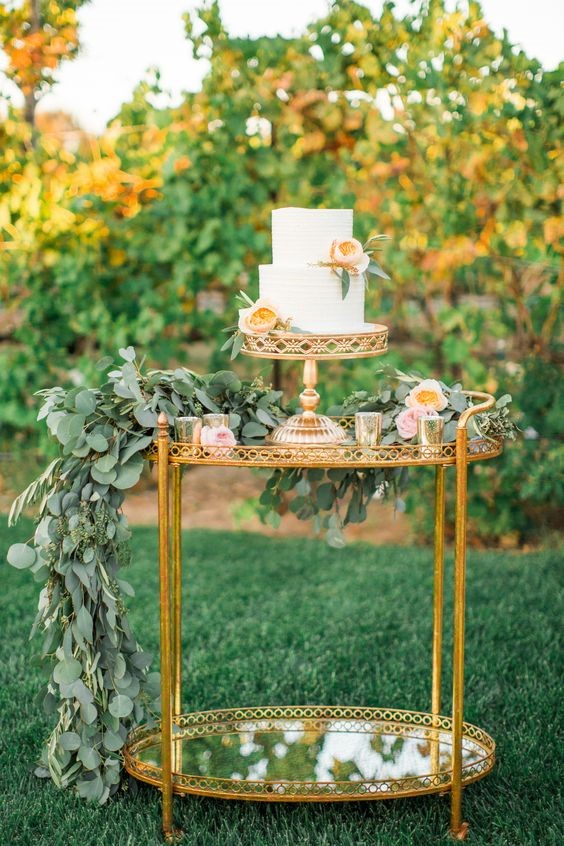 It's a fantastic idea for a vintage, Gatsby-inspired, or urban chic wedding theme. You can deck out the cart with crystal glassware, champagne, and other beverages to create a full-service dessert station that also doubles as a stylish focal point.
7. Potted Plants
Greenery is a versatile decor element that can add life and vibrancy to your wedding cake table.
Use potted plants or succulents as both table centerpieces and cake adornments. The lush, natural look contrasts beautifully with the sweetness of the cake, creating a visually appealing balance.
8. Mirrors
Mirrors can work wonders in making your wedding cake table look more expansive and luxurious.
Place a large, ornate mirror as the base of your cake table or as a backdrop to create a sense of depth and reflection. This not only adds a touch of glamour but also allows your guests to admire the cake from all angles.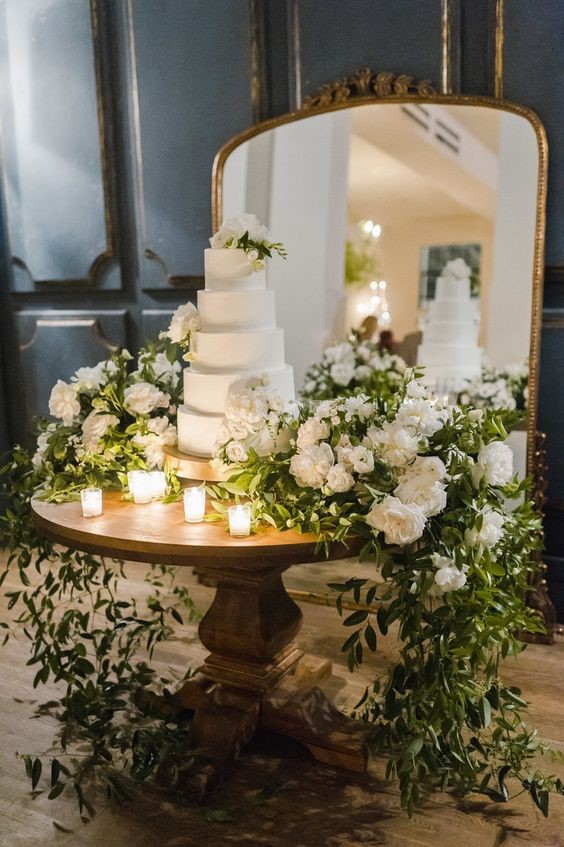 9. Venue Architecture as a Backdrop
Make the most of your wedding venue's architecture by positioning your cake table strategically.
If you have a stunning window, archway, or any other architectural feature, use it as a backdrop for your cake table. The natural light and unique setting will make your cake look even more magical.
10. Matching Desserts
To add variety and satisfy everyone's sweet tooth, consider incorporating matching desserts alongside your wedding cake.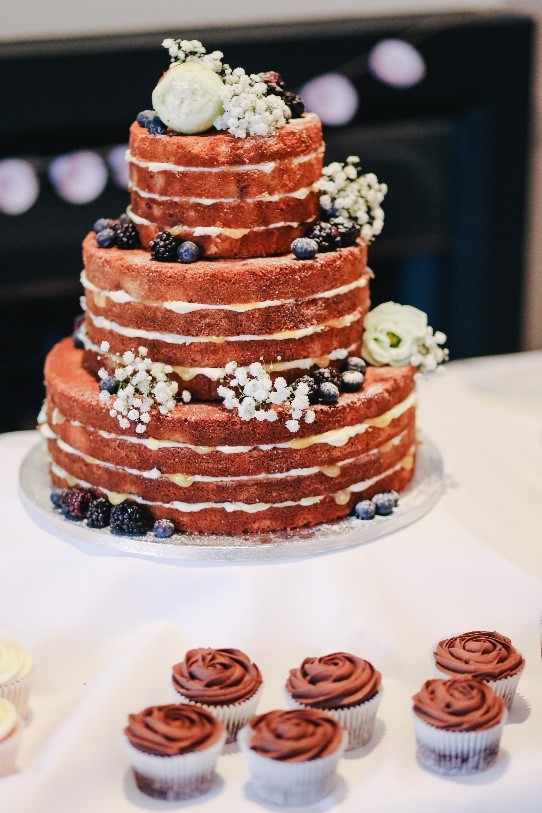 Miniature versions of your favorite desserts, such as cupcakes, macarons, or cake pops, can be displayed on tiered stands or trays surrounding the cake. This not only enhances the overall dessert spread but also ensures that there's something for every palate.
Incorporating these unique wedding cake table ideas will not only make your special day memorable but also provide a stunning focal point for your guests to admire and enjoy.
Whether you choose to embrace tradition with classic flowers or go all out with a neon sign, your cake table can reflect your personality and style, just like our unique Milestone venues do. So, let your creativity flow and make your wedding cake table a true work of art!