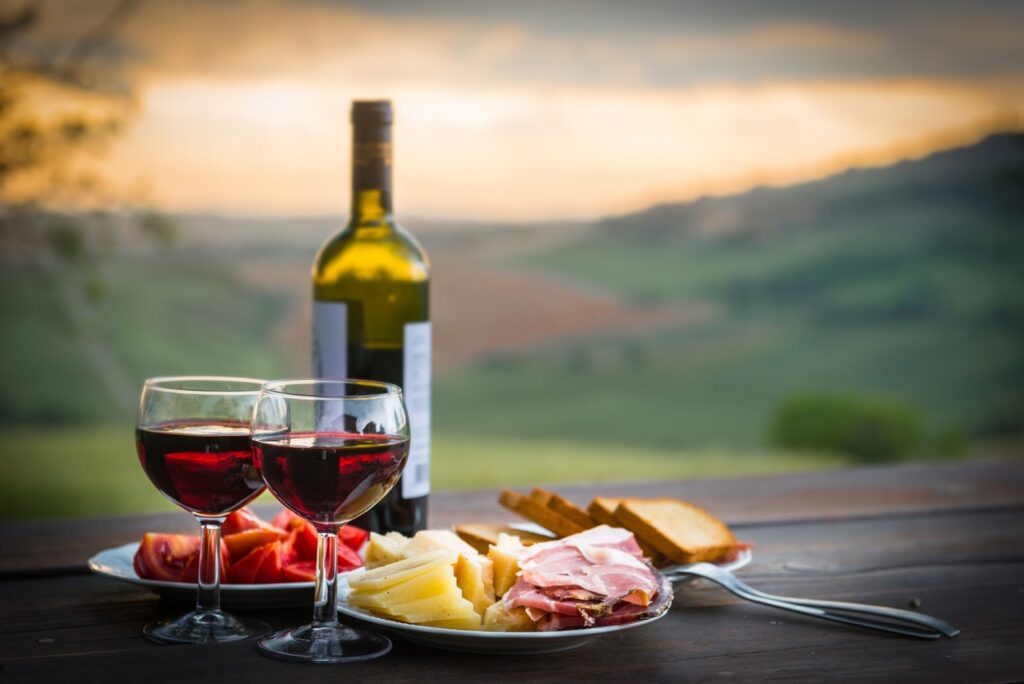 Just writing out this list about Napa food and wine pairing made us hungry.
So hopefully you've got a good snack and a glass of your favorite drink nearby.
Surely, for your wedding, you want the best of the best.
(And you certainly deserve the best of the best).
You've picked the perfect venue, the perfect outfit, the perfect guest list.
So now, it's time to curate the perfect wedding menu.
If you really want to impress your guests and make your taste buds remember your wedding meal forever, then we suggest going the extra mile.
Frankly, food and wine pairing is a skill all on its own, and we want you to get it down to a science.
And if you ask us about a region in the country we think offers the best of both, our vote goes to Napa Valley.
The lush state of California has a cornucopia of natural ingredients and cultures that influence its diverse and delicious culinary tradition.
And you don't need us to tell you that Napa Valley has some of the best and most celebrated wines in the world.
So what better place for the best wedding menu?
What goes well with red?
Or do you prefer a white?
What brings out the natural flavors of rosé?
Or maybe even a sparkling wine?
Here are 18 wedding menu options for food and wine pairing in Napa Valley.
Food and Wine Pairing in Napa: Red Wine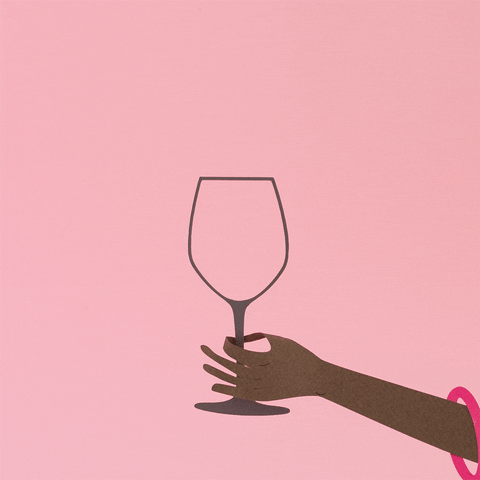 Who doesn't love some red, red wine?
It's rich, tasty, and even has health benefits.
Plus, red wine pairs wonderfully with a large array of delicious foods.
Usually, red wines create congruent pairings, which means the food pairings and the wine work together.
Here are some foods you can pair with red wine to have a standout wedding menu.
Red Meat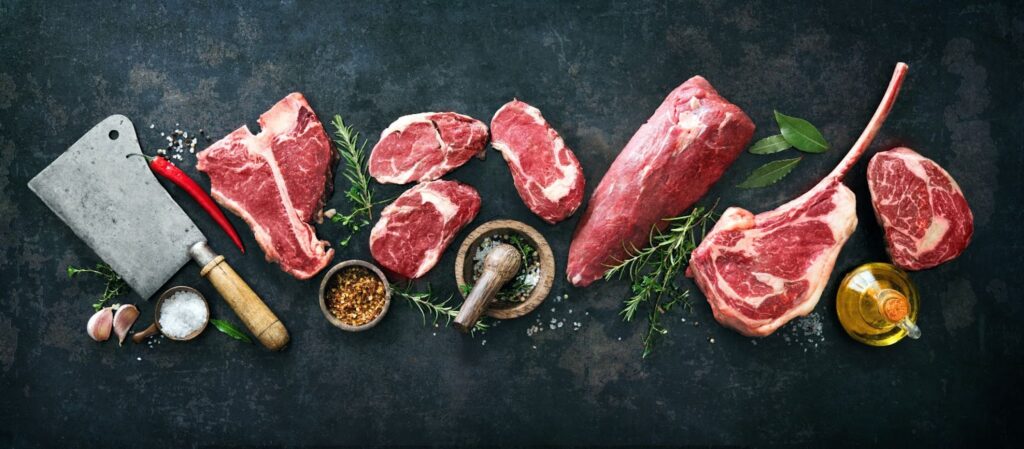 Read meat for red wine: should be easy enough to remember.
We especially recommend a Napa Valley Cabernet Sauvignon
The rich tannins of the Cabernet contrast the fat and protein of say, a juicy steak, and makes for a mouth-watering meal.
Tuna
Since it's often served quite red, tuna works well with a red.
It's actually another great dish you can pair with a Cabernet.
The mulberry notes and the acidity of the wine balance out the fragrant spicing chefs frequently use for tuna.
Barbecue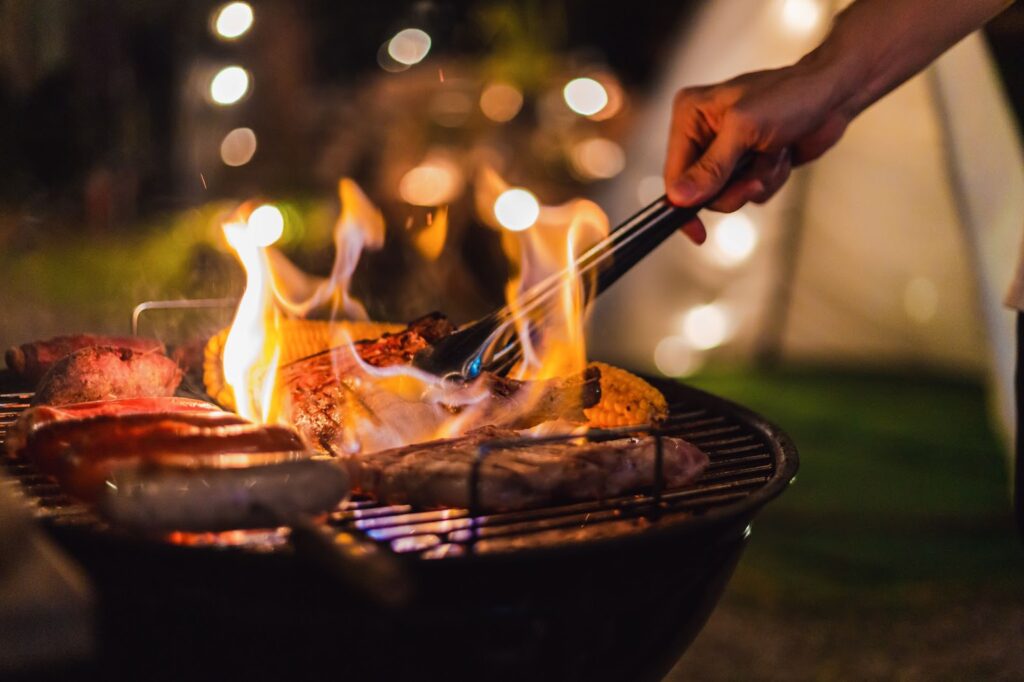 Barbecue is a delicious fan favorite, so its sweetness requires a strong red wine to go with it.
(Just make sure the sauce isn't too sweet, or else that throws off the fruits in the wine.)
So what better than a dark Malbec?
It's one of Napa Valley's specialties, after all!
Soups and Stew
A hearty soup no doubt pairs well with a hearty wine.
Especially a rich Pinot Noir.
The earthy tones of the wine compliment the vegetables and herbs that make these dishes so flavorful.
It's like a warm blanket, but for your mouth.
Traditional Pasta Dishes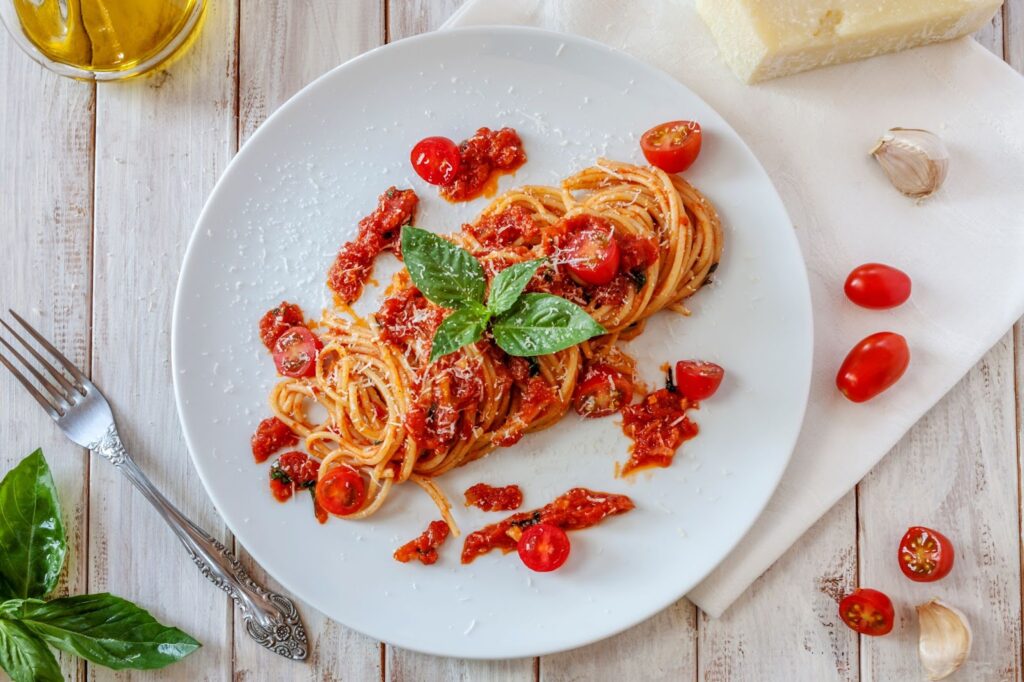 Need help figuring out your wedding budget?
We know that all weddings are unique and so are wedding budgets. Let us share a customized cost estimate based on YOUR preferences in catering, decor style, season and more.
Few wines will do a better job at complimenting a rich pasta dish like a good Chianti.
These reds work great fresh tomato sauces, Bolognese, and olive oil-based sauces.
The cherry notes of the Chianti only enhance these different kinds of pasta.
Burgers and Hot Dogs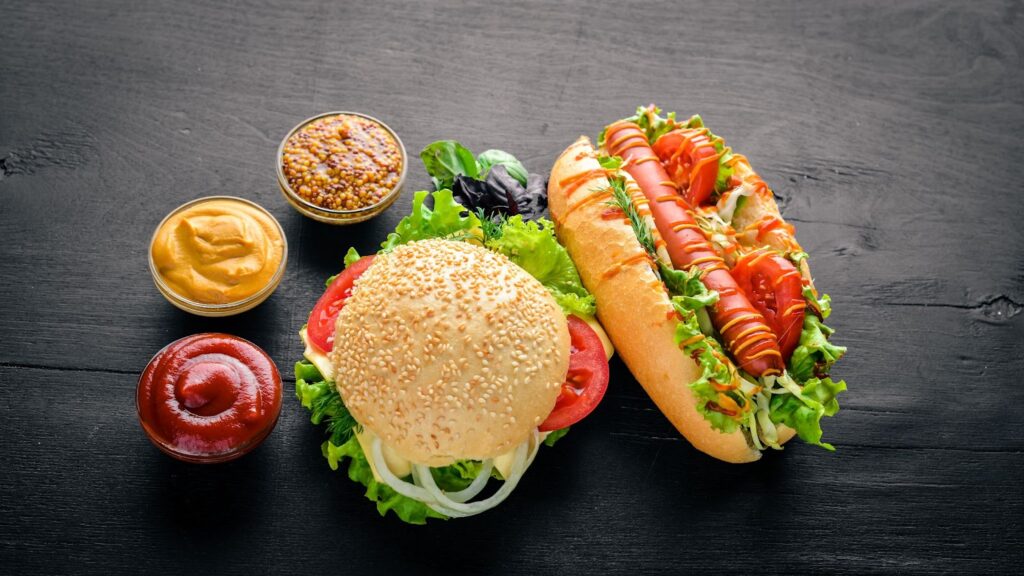 Your wedding guests of all ages can enjoy an all-American burger or hot dog.
But only your guests who are of drinking age get to enjoy a burger and a red wine in all their glory.
Red Zinfandel is one of California's classic wines, and the berry and plum flavors make for the perfect match.
The wine cuts through the fat and protein and makes any sauce pop.
Food and Wine Pairing in Napa: White
Now, for the lighter, fruitier notes of a refreshing white wine.
Unlike red wines, white wines usually contrast the flavors of their food pairing, which makes for some interesting and memorable combinations.
(For future reference: this same rule applies to Rosé or sparkling wines).
What to pair with Chardonnay?
What goes well with a Sauvignon Blanc?
Keep reading to find out more.
Fatty Fish or Fish in Rich Sauce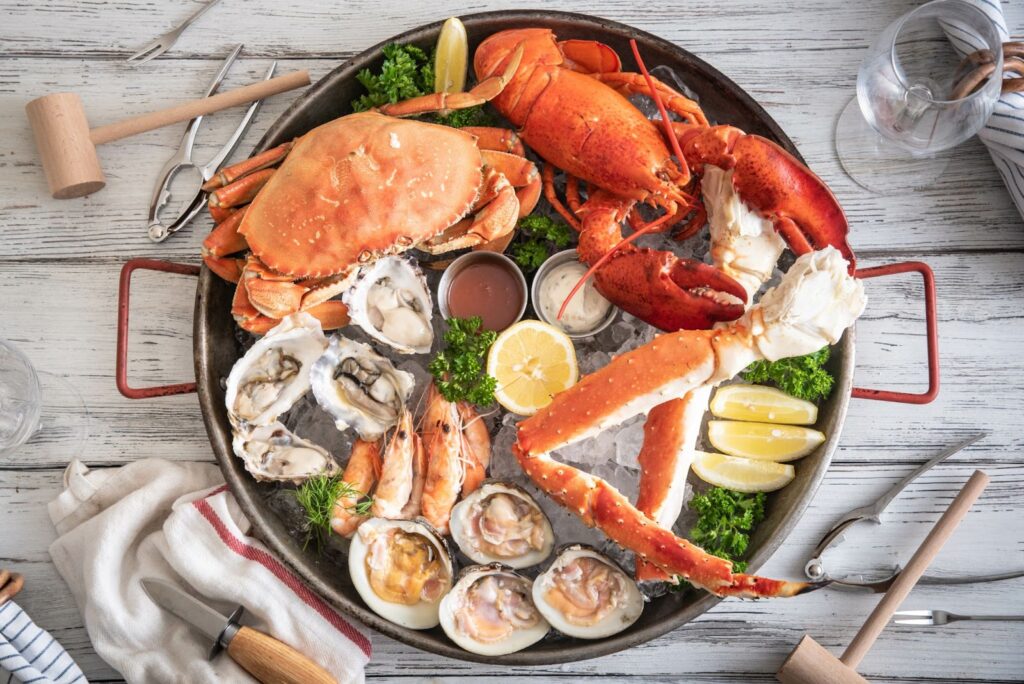 White wine with seafood is a classic, foolproof pairing.
But if you want to get really fancy, certain wines pair better with certain types of fish.
For example, a silky Napa Valley Chardonnay is a great pairing with a hearty swordfish, or any other seafood that you dip into a rich sauce.
Tart Flavors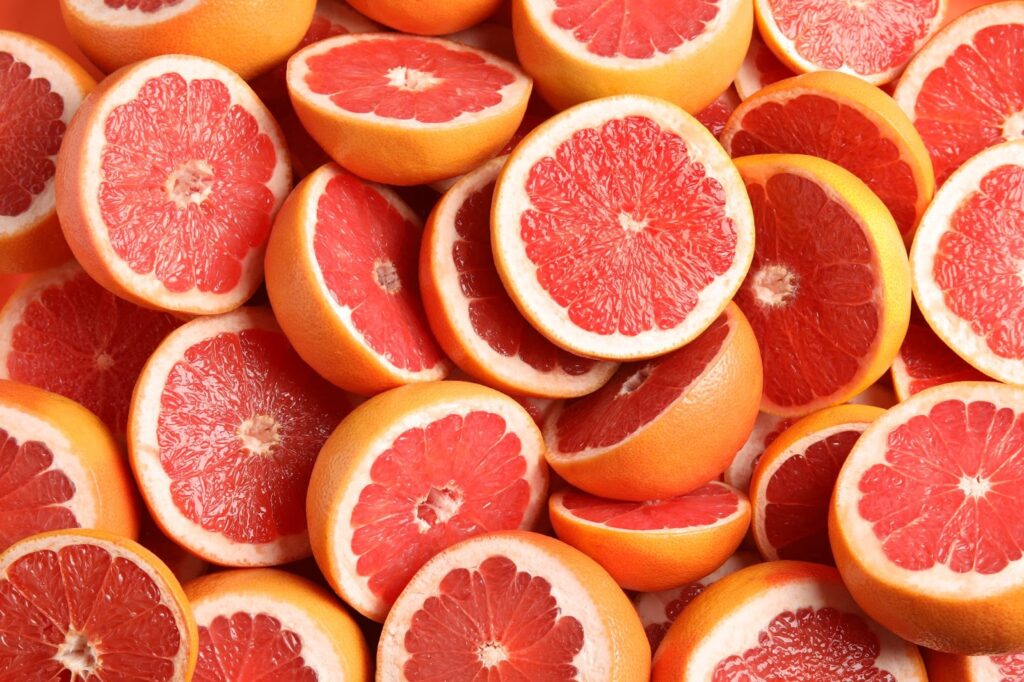 This combination really packs a punch!
A light Sauvignon Blanc pairs great with tangy foods like scallops, grapefruit, goat cheese, or anything soaked in a vinaigrette.
This surely makes for a refreshing summertime combo.
Thai Food
If you're a fan of Pinot Gris, you should incorporate Thai food into your wedding menu.
It's as if the wine was made to pair with Thai.
Since Thai food is often served all at once rather than in course, a Pinot Gris can handle all of the flavors.
And the strong fruity notes of the wine offset impressively offset any flavor on the table.
Food and Wine Pairing in Napa: Rosé
Rosé all day, baby!
If you're looking for something with the richness of red wines and the lighter notes of a white, rosé has got you covered.
Stay tuned for what pairs best with a rosé.
Cheese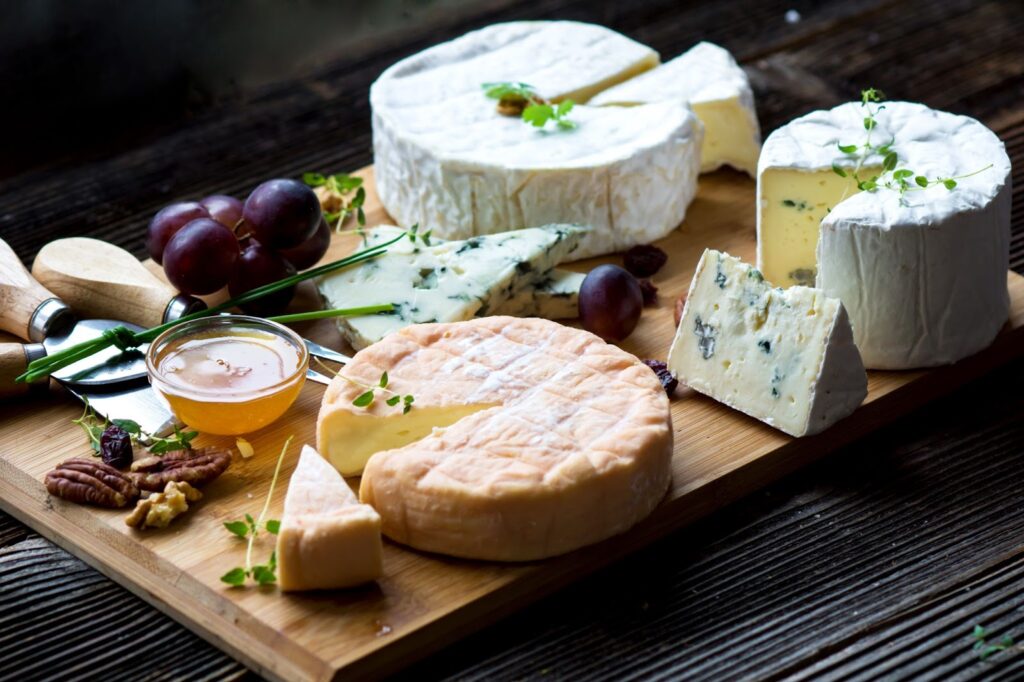 Cheese pairs famously well with wine.
And while it's true that certain cheeses pair better with a red or a white, nearly all forms of cheese go well with a rosé.
This is especially true for dry rosé, which combines the acidity of a white with the heartiness of a red.
Salade Nicoise
What better for a rosé than a classic salade Nicoise?
(That is, if you can agree on a classic salade Nicoise recipe)
In any case, this fresh dish is another fantastic option for a dry rosé.
Cheese and salade nicoise may even make for an interesting new combo.
Chinese Food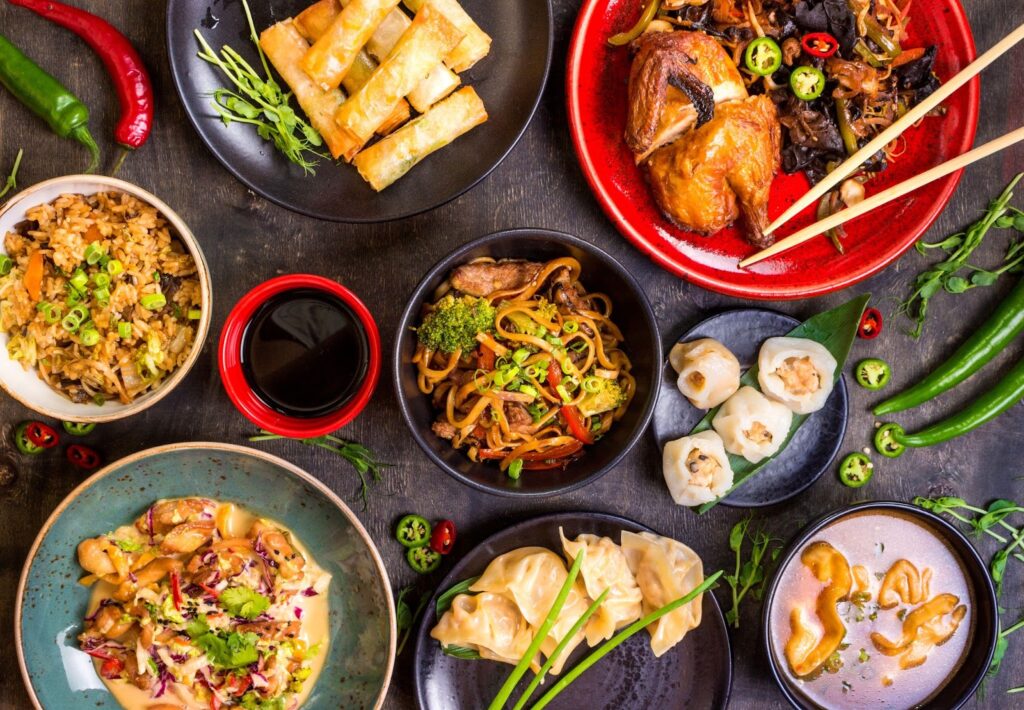 As far as individual matches go, duck goes well with Pinot Noir and Dim Sum works well with champagne.
However, rosé can take you through the whole meal.
It compliments the sweet and it compliments the sour; what more can you need?
Spicy Food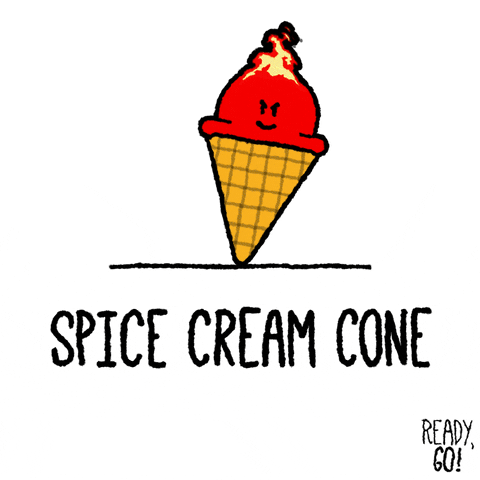 Rosé and spicy food is a match made in sommelier heaven.
The spices highlight the fruity undertones of the rosé, while the low alcohol levels of the rosé help to tame the heat of the spice.
Food and Wine Pairing in Napa: Sparkling Wines
Bring on the bubbles!
Here are some delicious menu items you can pair with all types of sparkling wine.
Appetizers
Sparkling wine is perfect to serve before the meal or in between courses.
The bubbles act like a sponge for the taste buds and wipe your palette.
Whether it's charcuterie or or even a hot dip, sparkling wines can be incredibly versatile!
Caviar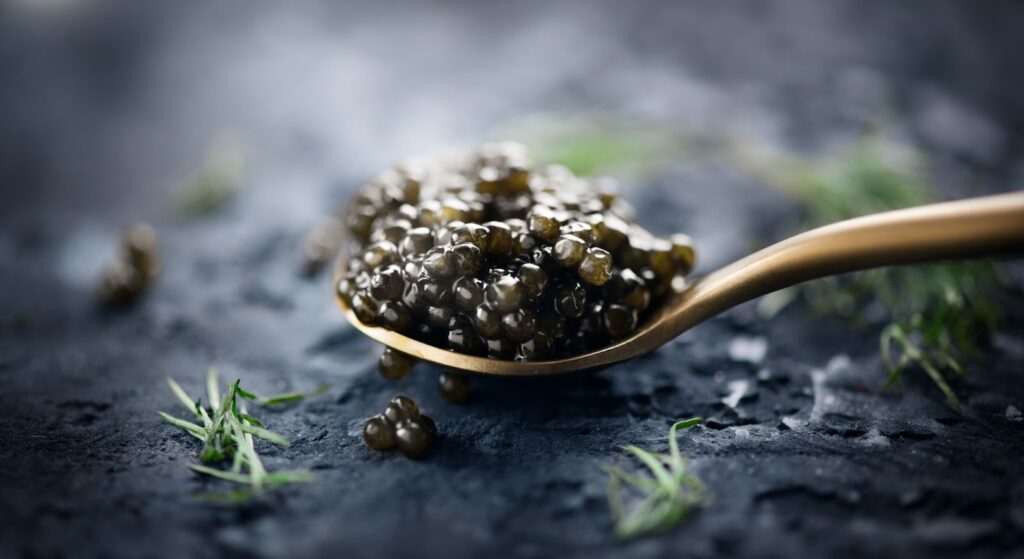 Perhaps no other wine works with caviar other than champagne.
We might even go so far as to say you can only use a Vintage Champagne to truly make the most out of the experience.
The texture of champagne brings out the taste of each little individual egg, and if you're paying for caviar, you may as well get your money's worth.
Cotton Candy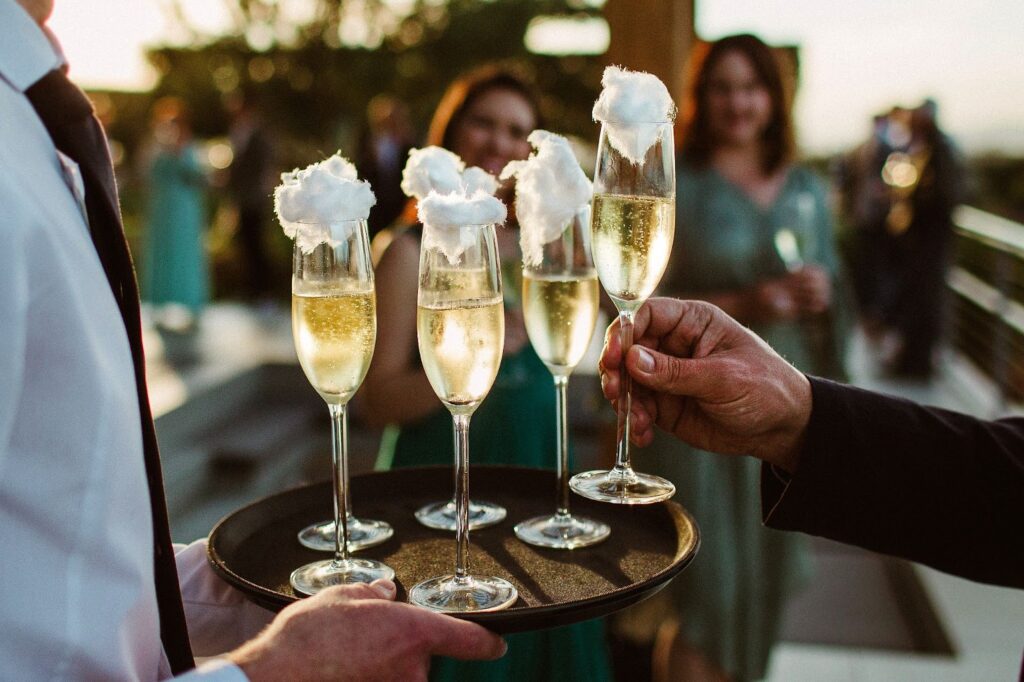 OK, perhaps cotton candy is not so sophisticated as caviar, but who says you can't incorporate a little fun into your wedding menu?
Sparkling wine offsets sweets, and the bubbles will add an extra zest to the cotton candy.
This is definitely a memorable wedding menu dessert option.
While your guests may be over 21, there are surely a few children-at-heart.
Popsicles
If you're having a summertime wedding, try this other fun dessert option.
Dip a fruity popsicle in champagne and watch the way the combination takes your taste buds to the next level.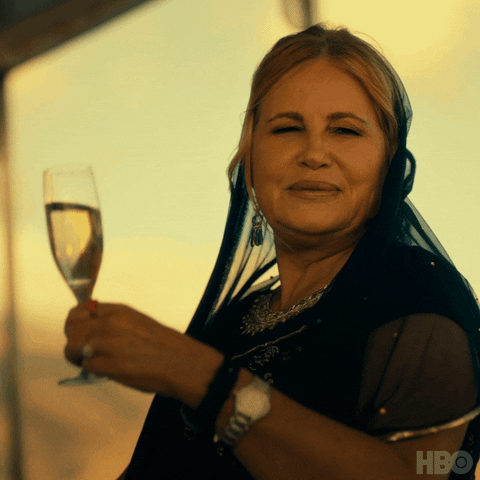 Final Thoughts
Here you have 18 delicious and memorable ideas for food and wine pairing in Napa Valley.
From classic wedding dishes to more modern and playful options, there's a wine for every meal.
And we'd be more than happy to help you find it.
At Milestone, our team are experts in wedding menus, wines, and all things Napa Valley.
We hope we can rise up to the challenge of giving you an unforgettable reception.