Is hiring a wedding planner actually worth it?
Now that you are planning your wedding, do you find yourself wondering "Is a wedding planner worth it?" or, "why do I need a wedding planner?" The internet can be great for collecting ideas on what you want for your special day. But the actual planning can be stressful, and there is a lot to navigate with budgets, timelines, personalities, and details. Hiring a wedding planner can be well worth it for the following reasons.
They're Experts


Whether you are planning for 50 or 150, there are many details to juggle, and having some to assist as a designer, budget manager, coordinator, and much more can take the stress out of the process so you can enjoy it. They have seen it all and can help bring your ideas to life or help you define your vision if needed to put your signature stamp on your day.
Vendor Selection
Wedding planners can be beneficial if you plan your event in a city where you do not reside. Even if you are keeping it local, you will benefit from their services because they have likely worked with most venues and vendors in town. A good planner will have already spent time networking and researching vendors, so you don't have to spend hours sifting through Google search results! She (or he) can recommend the best vendors for your particular celebration and potentially negotiate deals you would not get otherwise as they have ongoing relationships.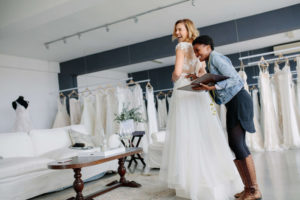 Budget & Legal Contracts
Statistics show a wedding, on average, can run 40% over budget! A wedding planner can help to manage the budget. They are there to make cost-saving recommendations, negotiate with vendors and keep you on track. Many people think hiring a planner will increase the cost of the day. It turns out it's the other way around. A planner is going to help you get the most value for your money. Even small decisions can add up to significant savings when you have a planner that knows what they are doing.
Your planner can also review your contracts to make sure you understand all of the details, deposits, and cancellation clauses.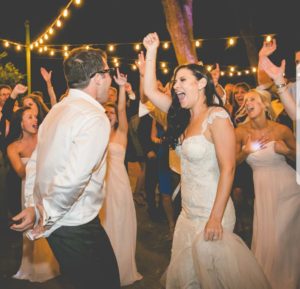 Enjoy the Day
Perhaps the most crucial role of a wedding planner is to take command of your wedding day, so you don't have to. If any issues arise, your planner will be there coordinating logistics and ensuring that everything runs smoothly. You will be able to spend time with loved ones instead of worrying about your cake not showing up or that your special heirloom flutes are correctly placed for the champagne toast. Trust the pro you have hired and let go.
About the author: Milestone Events Group is Northern California's most experienced Wine Country Wedding Experts & largest event management company providing site selection services to multiple locations throughout Sonoma County. Over the past 6 years Milestone has helped hundreds of couples simplify the venue selection process by providing clarity, predictability and ultimately confidence for clients who work with them to evaluate wineries, ranches, and other locations for their private events. 
After the venue selection process is complete, Milestone is also available to help produce events in a stress reduced and highly professional manner. www.MilestoneEventsGroup.com