WINERY WEDDING VENUE - RUSSIAN RIVER VALLEY | Santa Rosa, CA
Experience dinner and dancing amongst the vines at Pellegrini Wine Company. This winery, in the heart of Sonoma County, offers a cool modernistic feel while still giving you the vineyard ambiance you're after. With the ONLY dining and dancing space carved out in the center of the vineyards, this venue is sure to make a memorable impact on your guests.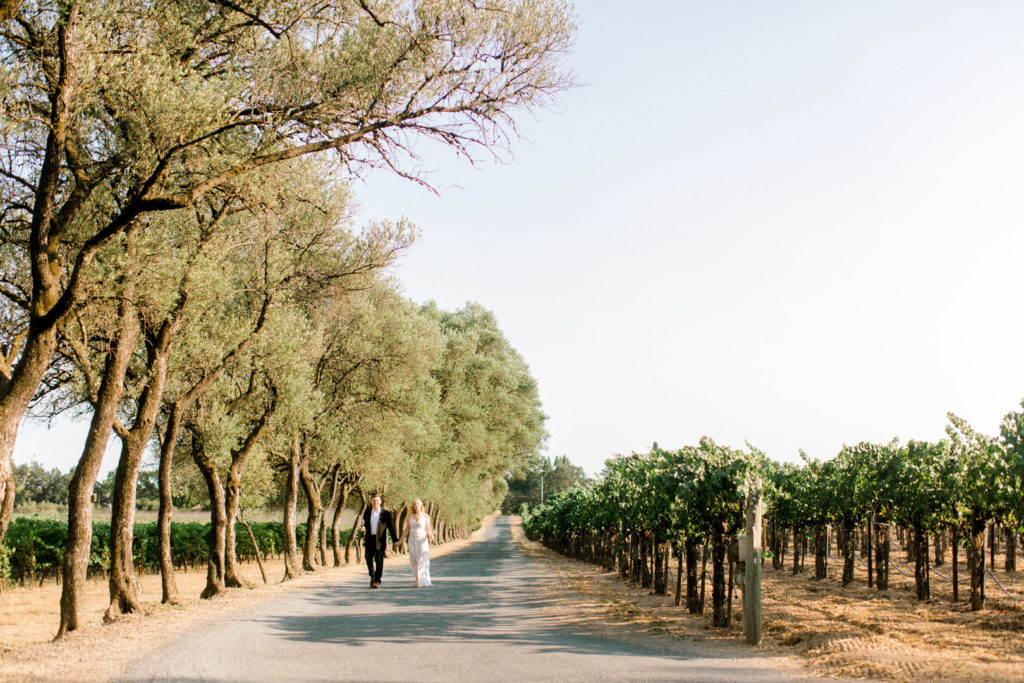 Tucked away in the vines
An old-world artisan winery with a modern twist. The winery offers a variety of spaces to suit your concept. To experience true wine country style, you can dine among the vines. The reclaimed wood in the indoor tasting room and the stainless steel tanks blend for an industrial-chic vibe. Pellegrini-Olivet Lane Winery Weddings feature the covered crush pad and offer ease and convenience for both intimate gatherings and more elaborate celebrations for up to 300 guests.
In addition to our Milestone Venues, we are now featuring Milestone PLUS+ where we can help you find the perfect venue anywhere in Wine Country.
Tell us exactly what you are looking for and we will reach out with suggestions. 
Ceremony under the sun
Your ceremony will take place in the newly built garden grove. All will have views of the surrounding hills and vineyards. Your guests will be delighted to discover the newly built dining space right in the middle of the vineyards. With market lighting overhead, this multi-purpose area will soon be transformed into an open-air dance floor where you can continue the festivities.
Up to 300 guests
Full bar capabilities
Bridal party staging area
5 hours of event time
Outdoor market lighting for vineyard dining
60″ round tables for up to 100
Slat wood folding chairs for up to 100
Lounge furniture
Heaters
Umbrellas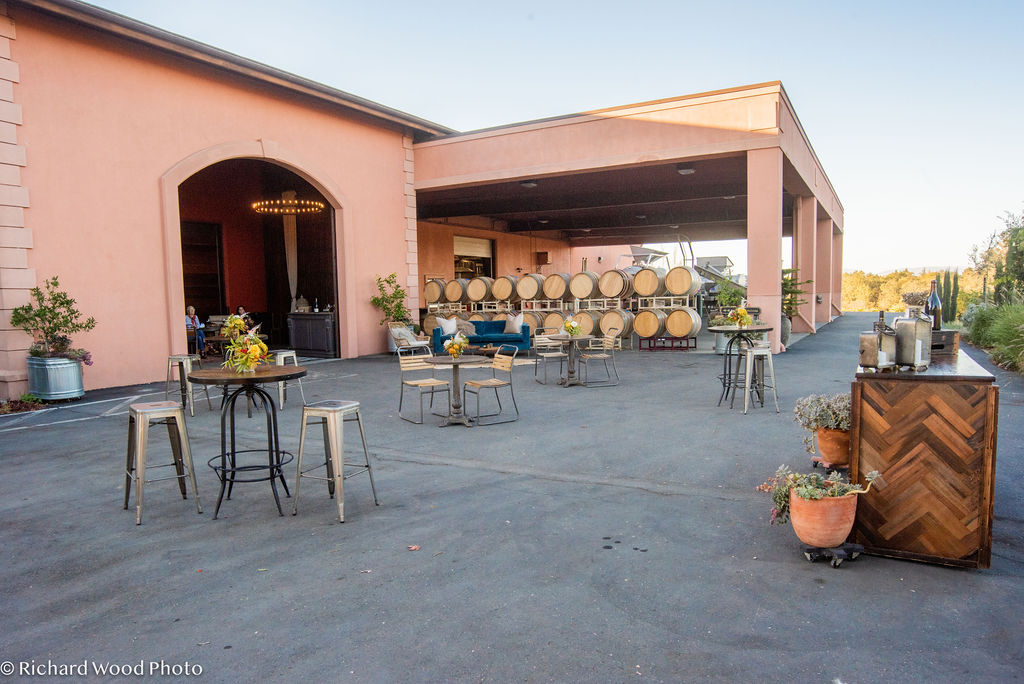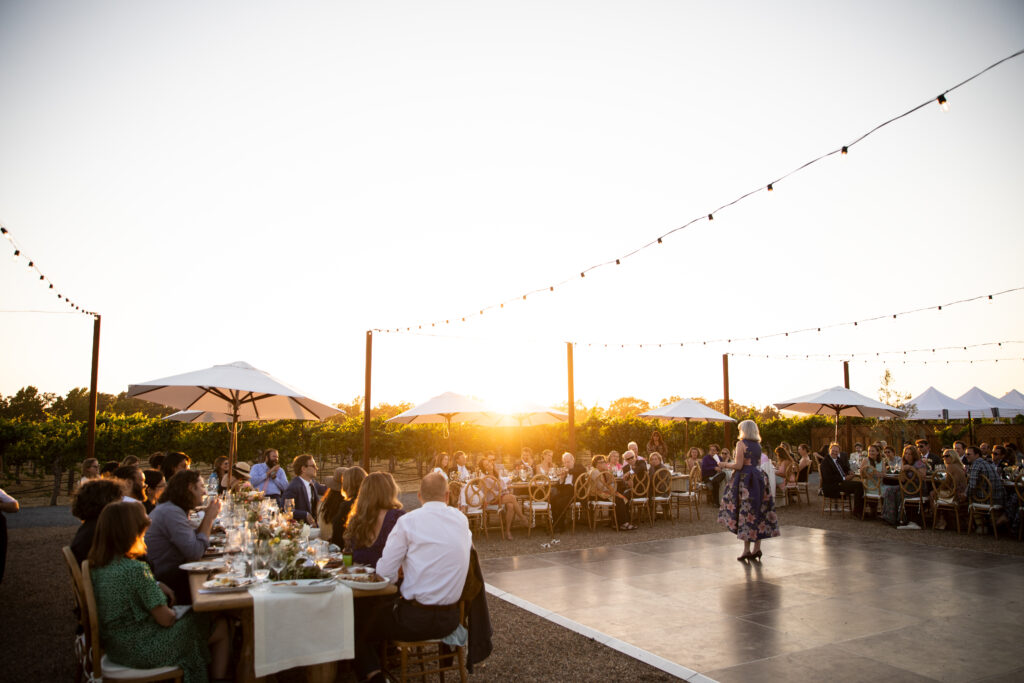 Looking for more details?
Get your Free venue booklet
Download our free venue booklet today and get access to information about our entire network of venues!
"This is the perfect venue for anyone looking for an outdoor, casual, & chic wine country wedding."
- Maddie D.
Jan, 2023
Need help figuring out your wedding budget?
We know that all weddings are unique and so are wedding budgets. Let us share a customized cost estimate based on YOUR preferences in catering, decor style, season and more.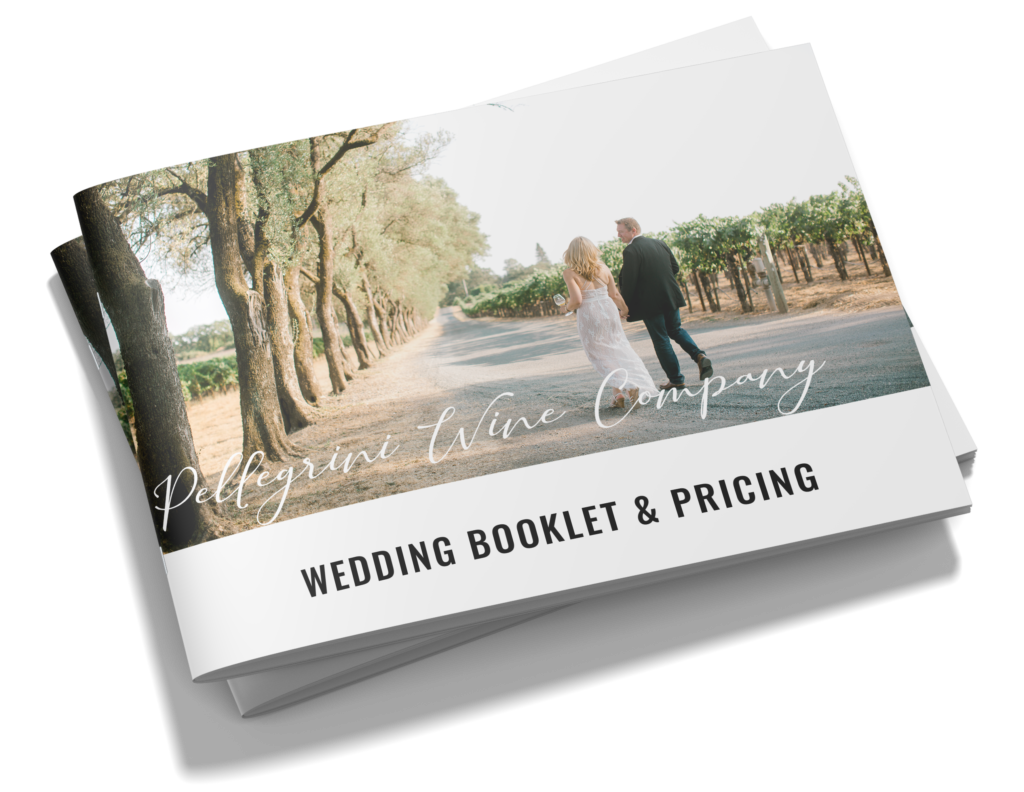 discover more in your free venue booklet