How much does a winery wedding cost?
Good question and one we've heard plenty of times.
The good news is that wedding budgeting doesn't have to be stressful.
If you clicked on this article, you're likely looking to get married. Congratulations on your engagement!
Wedding planning is an exciting time. You get to dream up your wedding outfits, your wedding registry, and everything else you need to do to plan the ultimate party.
Now, let's talk about venues.
If you and your future spouse share a love of good wine, what better than to choose a winery wedding?
From gorgeous views to great alcohol, there are tons of great reasons to have a winery wedding that will be enjoyable for you, your spouse, and your guests of all ages.
Well, at least for your guests who are over 21.
A winery makes for a gorgeous, classy and sophisticated venue for your wedding.
There are incredible wineries to choose from, especially in California, where people from all around the world visit Wine Country.
But how much does a winery wedding cost?
What's worth spending on and where is it worth it to save?
Whether you've already picked out your wedding venue or you're still at the beginning of the wedding planning process, you're probably thinking of budgeting.
It's not every day you have to pay for a wedding.
How much does a winery wedding cost in California?
Here's a guide on basic expenses and some money saving tips.
Catering
To properly answer the question of how much does a winery wedding cost in California, it's best to go step by step and plan out all of the wedding expenses.
Or else, it's easy to get overwhelmed with all you have to do and keep track of.
Hope you have a spreadsheet open!
First up, let's discuss catering for your winery wedding.
Food is often at the center of a good party, and therefore, catering is often one of the most important wedding expenses.
You have to think of appetizers, entrées, drinks, and (most importantly), desserts.
Being the good host that you are, you of course don't want your guests going hungry, and you want the food to be as delicious as possible.
But you don't want all of your wedding budget going to your menu, nor should it.
So how much should you expect to spend?
Overall, expect to spend roughly $120 per person.
This includes everything from a welcome beverage, to the hors d'oeuvres, to the entrée.
Once you have an idea of how many guests you have, it'll be easier to figure out the total price of your catering.
It goes without saying that the more guests you have, the more you'll spend on catering.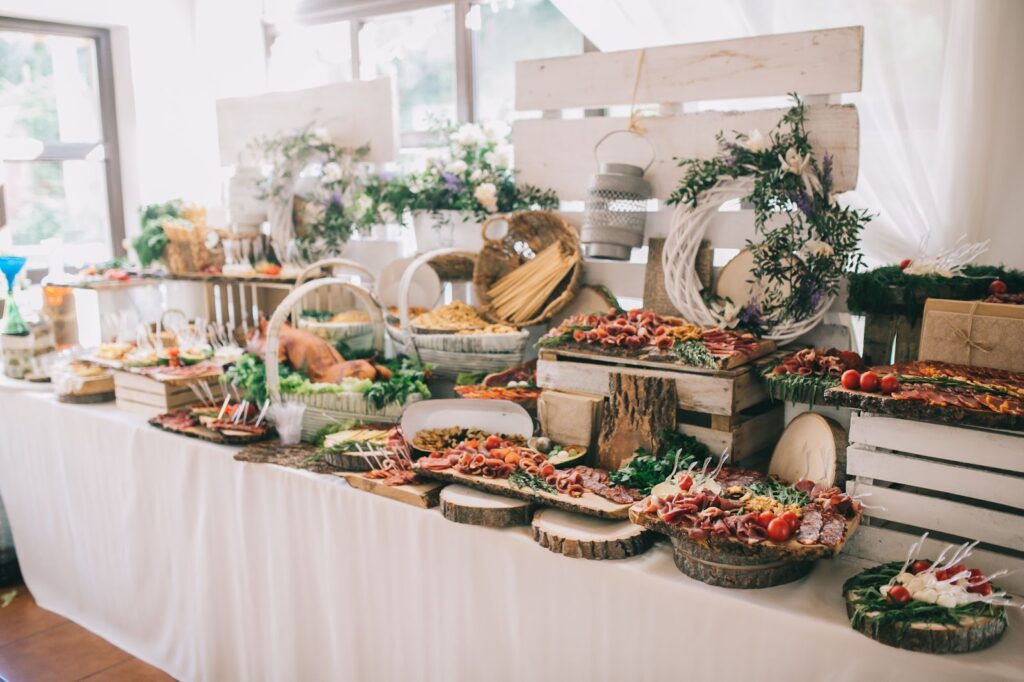 Renting A Venue
Next, how much does a winery wedding cost when you factor in the cost of your venue?
That depends on what you're looking for and how much you're planning to spend.
We understand that finding the perfect venue can be tiring, but it may help to narrow down your search to a specific kind of venue.
In this case, you're getting married at a California winery.
There's no feeling like knowing you've just found the winery wedding venue of your dreams.
Finally, you can stop looking and start envisioning!
However, it's important to make sure your dream venue comes at your dream price.
Winery wedding venues range in price and come with several different amenities. Some cost more or less depending on if they have more amenities or if they hold more guests.
Let's look at a few venues at three different price points to see how they differ. You can learn more about each of them on our site.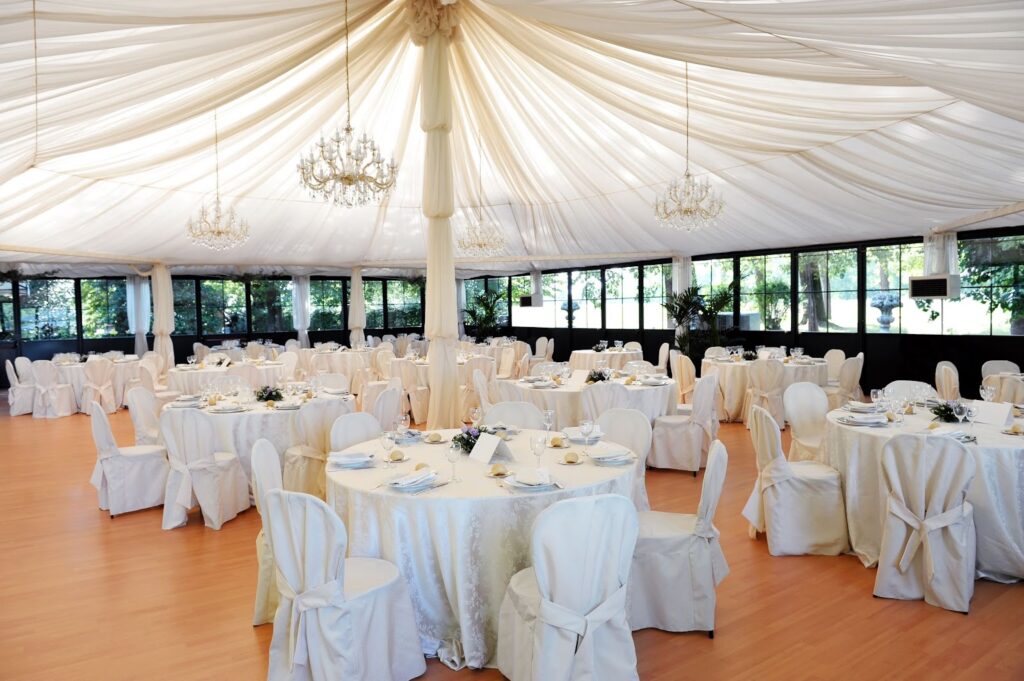 Need help figuring out your wedding budget?
We know that all weddings are unique and so are wedding budgets. Let us share a customized cost estimate based on YOUR preferences in catering, decor style, season and more.
St. Francis Winery 
For practical purposes, let's start at the venue with the lowest price point and work our way up.
First up, St. Francis Winery in Santa Rosa starts at $5,500 and holds up to 200 guests. This is perfect if you're looking for something more intimate.
You and your guests can enjoy gorgeous views, a built-in dance floor, patio lounge furniture, outdoor market lighting and a built-in dance floor.
The venue also features a spacious, private bridal lounging area.
St. Francis Winery guarantees an unforgettable outdoor wedding.
Vintners Resort
Next, Vintner's Resort in Santa Rosa starts at $9,500 and holds up to 300 guests (table and chairs included).
You also get an array of indoor and outdoor venues to pick your dream backdrops.
The venue includes a bridal suite as well as lodging accommodations.
Plus, if you and your spouse are foodies, you're in luck!
Vintners Resort features on-site delicious catering as well as a full bar with award winning wines.
Charles Krug Winery 
Charles Krug Winery in St. Helena starts at $10,000 and holds up to 800 guests.
For the nature-loving newlyweds, the venue features incredible Oak and Redwood trees as well as stunning views of the winery's vineyards.
Charles Krug Winery is a great venue if you and your spouse are looking for a venue with some dramatic flare.
The historic Carriage House also features grand Cathedral ceilings and intricate woodwork all over the interior.
Triple S Ranch
Finally, our most expensive featured venue, Triple S Ranch in Calistoga starts at $12,000 and holds up to 200 guests.
Spanning over 20 acres, you and your guests get to enjoy the 21 overnight rooms the venue has to offer.
In addition, the venue features outdoor BBQ, a pizza oven, a pool and a hot tub with a fireplace, and even an on-site kitchen.
For even more winery wedding venues, try taking our Milestone PLUS+ quiz to get matched with the best venue for you for free.
We just like being helpful like that.
Tips For Saving Money On Your Winery Wedding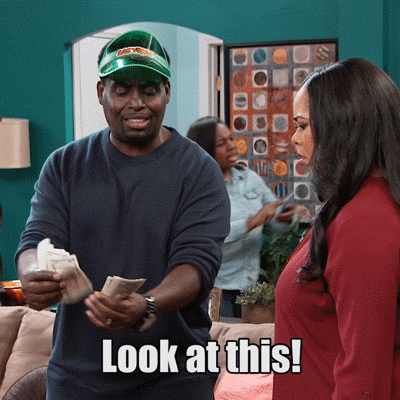 How much does a winery wedding cost?
Certainly not enough for you to dip into your savings.
There is absolutely no need to take out a loan to finance your winery wedding.
Surely you realize that a winery wedding in California comes with a certain price.
A wedding is a big event, afterall.
But that doesn't mean you need to overspend.
Here are some tips to get the most out of your money's worth.
Be Sure Of Your Needs
Decision-making is a tough but necessary skill you should try and master before your wedding.
Because ultimately, decision-making costs time and money.
It'll be much easier to decide whether or not a certain amenity or food item is worth the price if you know exactly what you want.
If you're unsure of what you want or have an unclear vision in your head, it's easier for vendors to talk you into spending more than you have to.
Don't compromise on your vision, and definitely don't compromise on your budget.
And it goes without saying that a good wedding vendor will respect both.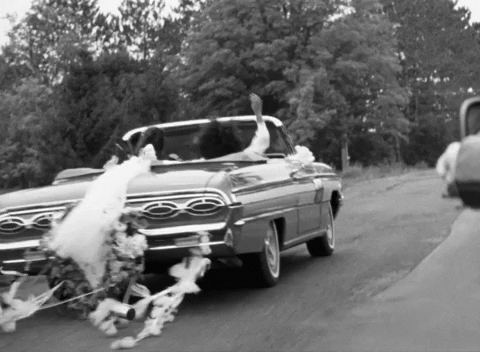 Use Your Landscape
No one's a better decorator than Mother Earth.
If you're having a winery wedding, chances are you picked the venue because of its natural beauty.
You'll be able to go minimal with your decor if your landscape features elegant vineyards and stunning architecture.
You should also totally embrace this backdrop for some amazing wedding shoots!
Talk about #nofilter!
Keep Your Guests In Mind
Your guests are making an effort for you, so you should make an effort for your guests.
Your wedding is ultimately about you, but ideally, your guests should be having a good time too.
You want to be a good host afterall, and your wallet might even thank you for it.
Are many of your guests flying out for your wedding?
Do you plan on using up the whole weekend?
If so, it's a good idea to keep your guests in mind when you make your plans.
Renting a venue where guests can stay may be worth the expense.
It'll make planning easier for everyone, and you can make the most out of your wedding venue!
Place Limits On Alcohol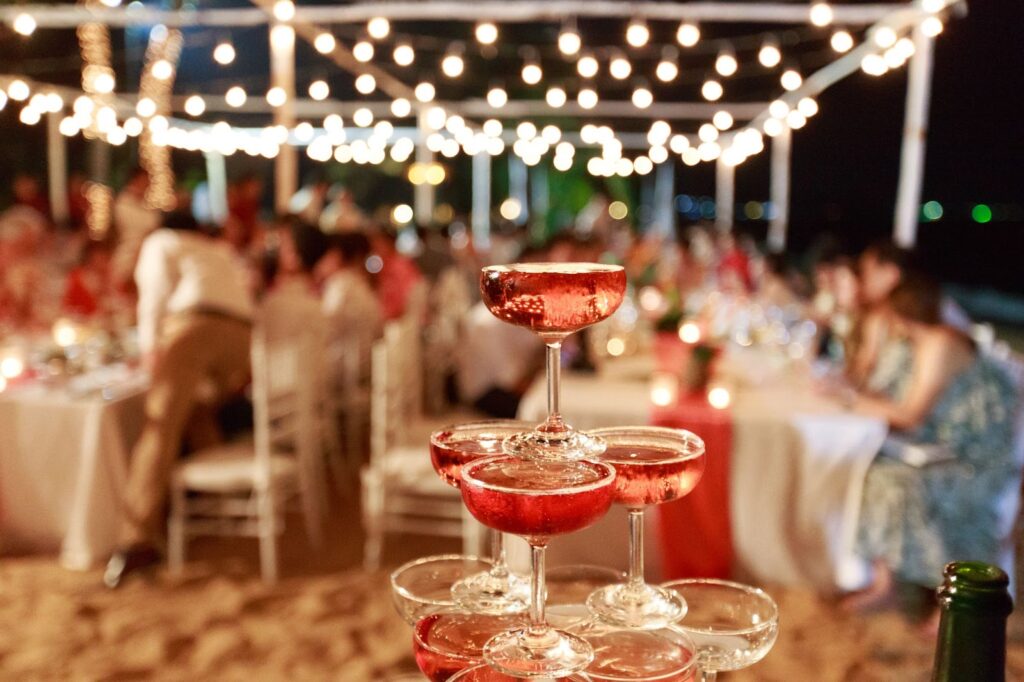 It's understood that wine will be at the center of your winery wedding.
And to be fair, good drinks often mean a good time.
(Again, as long as you and your guests are over the age of 21).
An open bar may be a fun way to please your guests, but an open bar gets costly very quickly.
But the good thing about getting married at a winery is that you have several in-house wines to choose from.
If you'd like, you can add in some specialty drinks too, but honestly, there's no need to overspend on rounds of shots.
So, how much does a winery wedding cost?
Ultimately, that's up to you.
While a lot of thought and expertise went into it, this list is merely a suggestion.
However, you by no means have to break the bank.
You also don't have to make any of these decisions alone.
Our experienced and well-connected experts here at Milestone can help narrow down your venue search and simplify your wedding planning process.
You may not have to overspend on catering or entertainment, but the right help is certainly priceless!